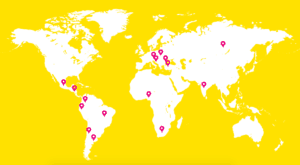 The international lending firm iwoca and payment service provider PayU launched an innovative collaboration aimed at making it easier for SME entrepreneurs, particularly those in the eCommerce and eService industries, to obtain financing for growth. The new solution enables the entire lending process to take place online, allowing for faster decision making. Credit approval decisions on loans of up to 20K zloty are made within minutes, while applications for loans exceeding 20K zloty (up to a maximum of 150K zloty) take a few hours, according to the release. iwoca provides loans while PayU assesses the creditworthiness of loan applicants.

"We are constantly looking for ways to help our merchants grow their business and we know that securing access to finance is one area merchants, especially SMEs, can struggle," clarified PayU CEO for the EMEA region Mario Shiliashki. "Our partnership with iwoca aims to make financing easier so that our clients can focus on developing and scaling their businesses faster. It's all part of our goal to use technology to unlock financial services across the globe."
The partnership with PayU is especially good news for young entrepreneurs who are unable to secure financing from traditional lenders. Significantly, 80% of micro-enterprises in Poland do not have business loans, according to the Credit Information Bureau, limiting pathways to growth.
"We want to make it as easy as possible for SMEs to secure financing. Our cooperation with such a significant partner as PayU will hopefully mean entrepreneurs will find it even easier to obtain quick financing exactly when they need it most," stated iwoca Managing Director Poland Mariusz Zabrocki.
The partnership with PayU is part of a program of collaborations iwoca has established with banks, enterprises software companies, and online marketplaces across Europe. Together with Xero, a UK accounting application, iwoca offers loan application integrations that reduce the time to financing. An iwoca loan is one of the payment options for orders made with Alibaba in several markets. Commerzbank, RBS, NatWest and many other European banks redirect business clients who do not meet the rigid lending criteria for to iwoca.
Earlier this month Kreditech, a Hamburg, Germany based Fintech company targeting the digital banking space, received a €110 Million equity investment injection from PayU.