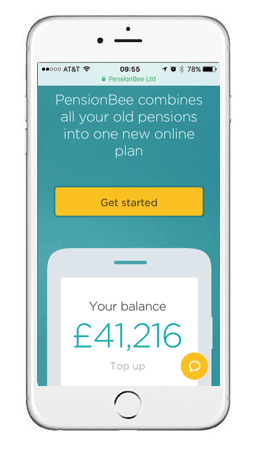 Revolut, the app-based digital only bank, has announced an "industry first" partnership with pension manager PensionBee.
Revolut explains that the move allows their users to easily manage their pension plans by finding and combining into a single online plan. Of course this is all accessible via the Revolut banking app. Users may also add more pensions as they switch jobs, make new contributions and see a live pension balance and forecast of their retirement savings.
PensionBee is describing as being fast and simple. Users have access to world class investment managers State Street and BlackRock. Users will also be allocated a dedicated account manager (known as a BeeKeeper) – for support. As of today, PensionBee has signed up more than 30,000 users and is moving £4 million of old pensions to the platform each week. The new tech spin on managing pensions is challenging the old school pension approach and boasts a 5 star rating on Trust pilot. As one may expect, typical users are younger (30s – 40s). Users have an average pension amount of £40,000.
Nik Storonsky, founder & CEO of Revolut, says there is a real issue where people are unaware of their pension plans and balances from previous employers.
"This partnership will be an industry-first to help people bring all of their previous pension contributions into one simple online account, where they will have full control and access to their retirement fund," says Storonsky.
Romi Savova, CEO of PensionBee, adds that both his company and Revolut put customer empowerment, transparency and a superior online experience first in dealing with users;
"We believe Revolut users will love their new PensionBee pensions and managing their retirement savings online!"
Revolut was launched only 18 months ago but already claims over 625,000 users. Setting up a current account takes only 60 seconds. Revolut enables users to exchange currencies at the interbank exchange rate, transfer in 23 currencies to any bank in the world, and spend fee-free in 120 currencies with a contactless MasterCard. Revolut recently announced a partnership with online mortgage broker Trussle and with Lending Works to offer users access to instant credit from anywhere in the world.

Sponsored Links by DQ Promote