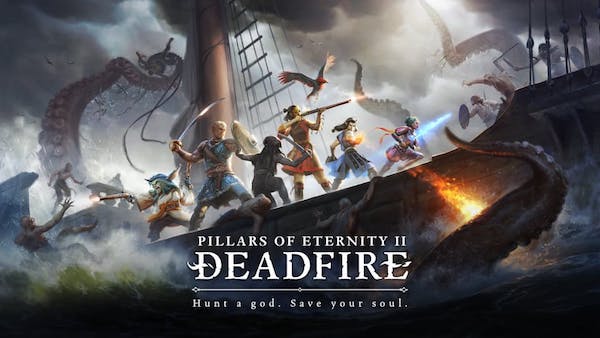 Crowdfunding platform for video games, Fig announced Pillars of Eternity II: Deadfire is set to close the initiative for slacker backers. The funding portal launched the slacker backer feature at the end of March, which is dedicated to those who didn't have a chance to invest in various video game campaign campaigns while they were officially live.
As previously reported, Obsidian Studio's highly anticipated Pillars of Eternity hit Kickstarter in 2012 to raise $100,000. The game immediately hit the spotlight and received close to $4 million from close to 80,000 backers by its closing. The sequel's story reads:
"Eothas has returned. The god of light and rebirth was thought dead, but he now inhabits the stone titan that sat buried under your keep, Caed Nua, for millennia. Ripping his way out of the ground, he destroyed your stronghold and left you at the brink of death. To save your soul, you must track down the wayward god and demand answers – answers which could throw mortals and the gods themselves into chaos. Your hunt takes you to the Deadfire Archipelago. Located even farther east than the colonies of the Eastern Reach, Deadfire comprises hundreds of islands spanning thousands of miles – ranging from lush tropics to barren deserts. Many of these lands have never been charted, while others are inhabited by rich native cultures and a new wave of colonial settlers."
So far, the game's sequel has generated more than $4.4 million from over 33,600 backers. Those still interested in backing the project have until this Friday (May 12th). Pillars of Eternity II: Deadfire is set to be delivered by the first quarter of 2018.
Have a crowdfunding offering you'd like to share? Submit an offering for consideration using our Submit a Tip form and we may share it on our site!