Wellesley has entered a period of retrenchment as CFO Alasdair Lenman has departed the company after less than a year on the job. The Wellesley Group consists of Wellesley & Co Ltd, Wellesley Finance Plc and Wellesley Group Investors Ltd.
The peer to peer lender made several announcement's last week as it revealed its audited results for 2016. Wellesley stated their loan book grew to £163.6 million during 2016 up from £148.7 million year prior. Income increased to £11.8 million in 2016 from £9.1 million in 2015. Profit before before tax stood at a loss of approximately £200,000. The online lender said the company remained in "a period of transition", as it continues to ensure its credit decisions and loan management are robust and stringent, and the business is well positioned to cover expected losses in its loan book.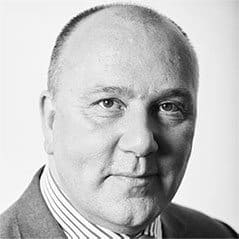 Stephen Bell, Wellesley's Chief Risk Officer, updated on the performance of their loans including non-performing assets;
"The Wellesley loan book continues to evolve and now stands at 65 loans with combined committed facilities of £271 million. During 2016 the drawn balanced increased by 10% to £163.6 million which was made up of new loans and additional drawdowns on existing loans of £118.6 million."
Bell tackled the subject of stressed loans including major cases – two of which have been written off. Of the 125 loans originated since the start of 2015, 20 (16%) are beyond the original term causing questions of loan quality to jump.
As of May 31st, Wellesley will not be accepting any new investments in their existing P2P product. Wellesley will be launching a new P2P product in Q3 2017. It was reported that Wellesley will be focusing on larger loans in an effort to better manage risk as it adapts its business model to their current challenges. This is Money noted that Wellesley's performance was a "dramatic slump" in contrast to 2015 when online lending surged 907%. Wellesley launched a crowdfunding campaign on Seedrs at the beginning of 2017 seeking £1.7 million. The crowdfunding offer was cut short as investor interest was not sufficient to meet the funding goal.
David Godfrey, Chairman of the Wellesley Group, released a statement on the company's performance;
"I am pleased to see the progress which the management team has made in the past year in an industry which is in a period of transition. We returned to profit in the second-half of the year, a trend we expect to continue through the first half of 2017, and management is developing a strong platform on which to build Wellesley's future growth and long-term success."
Sponsored Links by DQ Promote