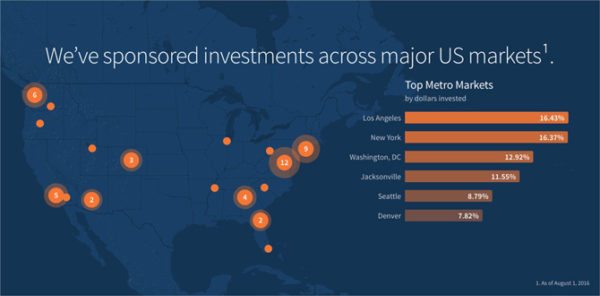 Online real estate investment platform Fundrise has filed a post-qualification amendment to their earlier offering statement under Reg A+ to sell more shares in the company. Back in the first quarter of 2017, Fundrise launched an initial public offering of shares in the company using Reg A+. The offer was highly successful ass the real estate platform reportedly raised over $14 million in under 24 hours. Fundrise appears to be be poised to raise additional capital with this newest filing that hit the SEC at the end of last week.
According to the amended Offering Circular under "Rise Companies", Fundrise is offering up to 5,000,000 shares of their Class B Common Stock to the public at $5.00 per share. The offering commenced on February 1, 2017 and as of May 30, 2017, Fundrise had settled approximately 2,884,129 shares ($14,420,645) of the Class B Common Stock of the 3,000,000 shares that had been previously qualified for sale. Fundrise is now including in the offering an additional 2,000,000 shares to be sold to the public. Fundrise will initially limit the offer of their Class B Common Stock to investors who have purchased one or more investments sponsored by the platform. This would place the total raise at over $24 million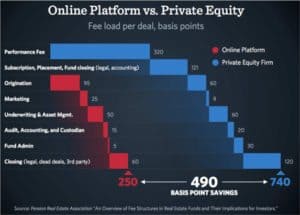 Fundrise states the company intends on expanding into new investment strategies and geographic markets and adds that it may enter into new lines of businesses. Fundrise may also pursue growth through acquisitions. Fundrise indicates that it intends on listing shares on an exchange or another market at some point in the future without providing additional details.
Few details are provided on the use of funds beyond the above.
As of December 2016, Fundrise has originated approximately $210 million in both debt and equity related to real estate investments.
Fundrise has collected and processed more than 55,000 investor dividends, distributions, investments and principal re-payments since their first online investment in 2012. Their real estate debt and equity originations have increased at a compound annual growth rate of 431% (from $0.9 million to $135.1 million) for the four-year period starting January 1, 2013 and ending December 31, 2016. As of December 31, 2016, Fundrise claims more than 123,000 members. Returns for investors have averaged 12.25% in 2014, 12.42% in 2015, 8.76% in 2016, and 10.59% for the quarter ended March 31, 2017.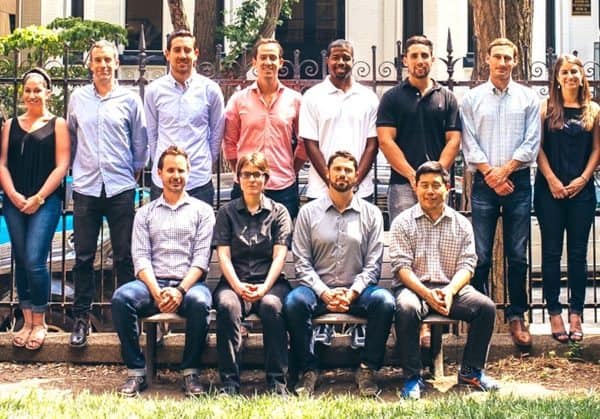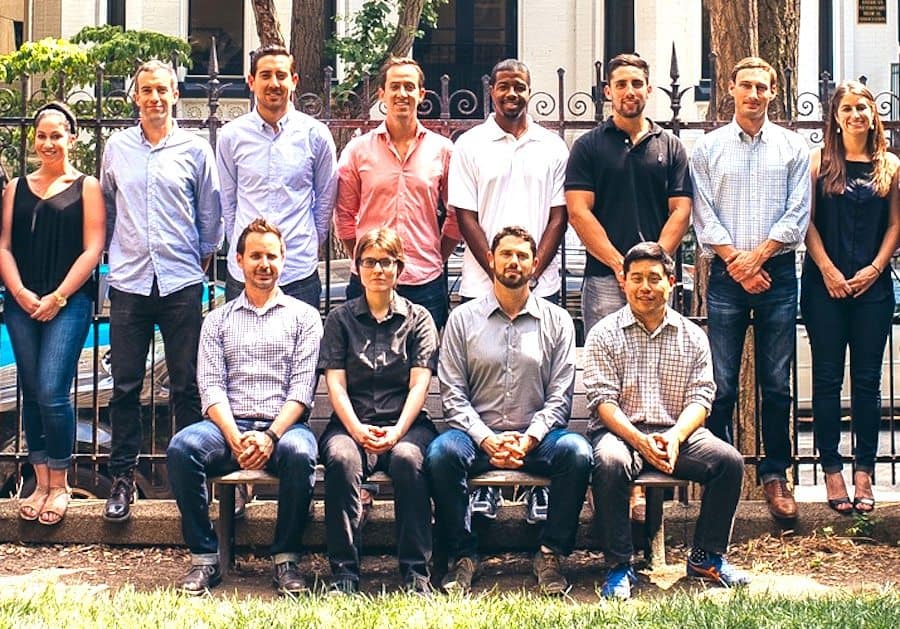 Management says they believe they are part of a third wave "paradigm shift in the financial industry" similar to the invention of and move to online brokerages and online payment systems that occurred in the late 1990s and 2000s, and the "marketplace lending" and automated registered investment advisors movements in the 2000s and 2010s.
Fundrise teased out a new announcement at the end of last week when it revealed to members in a company correspondence;
 "the next innovation is just around the corner, and this time we're not just changing how you invest, we're changing what you invest in, too."
Sponsored