Last month, RateSetter announced it was entering a partnership with George Banco and acquiring an equity stake in the personal loan provider company. Unfortunately, RateSetter revealed earlier this month that it has decided to pull out of the partnership after all.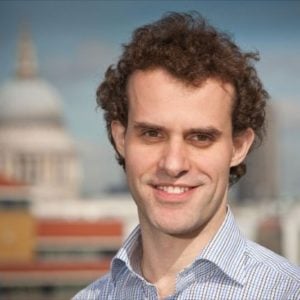 As previously reported, George Banco is considered one of the UK's largest guarantor lending platforms. The partnership reportedly was to incorporated the acquisition of two specialist motor finance businesses and was described as widening RateSetters's direct lending network and is part of a broader strategy where RateSetter builds closer, direct relationships with borrowers. At the time of the announcement, RateSetter COO, Peter Behrens, stated:
"Our focus on direct lending supports our goal of delivering excellent risk-adjusted returns for investors and attractive finance to borrowers. To achieve this, we have invested in our direct origination capabilities by bolstering our in-house expert lending teams. Today's announcement builds on this – by extending our direct distribution network we build closer relationships with our borrowers and create more opportunities for future growth."
RateSetter revealed in a recent blog post:
"Last month, we announced that we planned to enter into a new arrangement with George Banco, a guarantor loans provider. Under this arrangement, RateSetter investors would lend directly to George Banco borrowers – as opposed to the previous arrangement where RateSetter investors lent to George Banco itself, who then lent money onwards to their borrowers. This change was part of restructuring of what we called 'wholesale' lending.
"We have subsequently decided not to go ahead with this new arrangement with George Banco. After further examination of the infrastructure required to do this, we concluded there were better uses of our development resources which may be deployed more effectively to source other borrowers. Therefore, we will not facilitate lending directly to George Banco's customers, and accordingly we have updated our Principles of Lending document which sets out our lending criteria. The existing wholesale loans to George Banco will continue to be repaid in accordance with the schedule of the existing loan contracts. The total of these existing loans currently stands at £31.5 million."
RateSetter previously provided financing to George Banco. To see the updated Principles of Lending document, click here.

Sponsored Links by DQ Promote