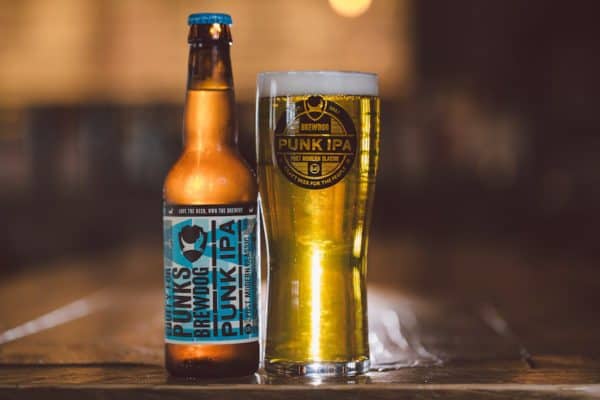 Equity crowdfunding and beer, or breweries in general, are a natural fit, so it would seem. Beer lovers have a tendency to be rather faithful to their preferred brew. Give them a chance to own shares in the company (along with a free beer or two) and you have earned a dedicated beer brand ambassador. For a small brewery, equity crowdfunding may be one of the best ways to raise growth capital.  In fact, one of the largest equity crowdfunding campaigns in the world remains the eponymous Equity for Punks campaign by UK based BrewDog. The Equity for Punks crowdfunding campaign topped £27 million before BrewDog received an investment from TSG Consumer Partners, a private equity group, that gave it a £1 billion valuation. BrewDog has continued its crowdfunding project in the US with a Reg A+ offer that, as of last report, had generated $5.5 million in investor commitments. The phenomena is an international one but the UK has an edge as it is more mature and thus more experienced in the investment crowdfunding sector. In the UK, approximately £50 million has been raised on various investment crowdfunding platforms all in support of beer.
Last week, OFF3R published a report reviewing the history of beer and crowdfunding. Lex Deak, founder of OFF3R stated;
"Equity crowdfunding and beer have always been closely linked over the years and this report by Martin really goes deeper on the history of this link and why it continues to be such a close association."
The author, Martin Cornell, starts not in this century but in the 1800s. Cornell notes that in 1805, Golden Lane Genuine Beer Brewery opened and raised £250,000 from 600 investors. Yes, the times have changed but it appears it is more about the technology than the objective.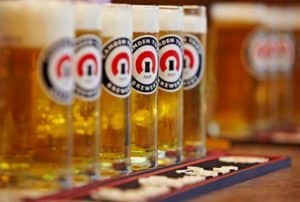 More recently and corresponding with the rise of the term crowdfunding, came BrewDog. Their first Equity for Punks campaign launched in 2009 bringing in £769,000 for the craft brewer.
Today, Crowdcube has established its platform as the most active player in the equity crowdfunding for breweries. As of the report, Crowdcube has listed more than a dozen operations raising over £11 million.  Seedrs, the second largest UK crowdfunding operation, has listed two brewers – but the total raised is a respectable £7.8 million – counting  Chapel Down Group (a winery), owner of Curious Brew.
According to OFF3R, if you remove BrewDog from the list, a business that has gone it alone more frequently than using a platform, the average amount raised in the UK for crowdfunded breweries stands at £626,000.
So what are the top 10 crowdfunded breweries in the UK? They are listed below:
| Brewery | Total Raised | Platform | Number of Investments |
| --- | --- | --- | --- |
| Brewdog | £27+ million | Self Crowdfunding & Crowdcube | Over 50,000 |
| Chapel Down | £5.7 million | Seedrs | 2350 |
| Camden Town Brewery | £2.75 million | Crowdcube | 2170 |
| Innia & Gunn | £2.2 million | Crowdcube | 1765 |
| The Wild Beer Co. | £1.8 million | Crowdcube | 2050 |
| West Berkshire Brewery | £1.76 million | Seedrs | 650 |
| Redchurch Brewery | £930,000 | Crowdcube | 1190 |
| Hop Stuff | £700,000 | Crowdcube | 550 |
| Mad Squirrel | £650,000 | Crowdcube | 615 |
| Derby Brewing Co. | £604,000 | Crowdcube | 560 |
Are there any grand lessons learned? In these early days of crowdfunding it is clear that popular consumer facing brands have an edge of more complicated offers. Beer, in general is a perfect match as enthusiasts can be quite spirited in their affinity for their favorite brew.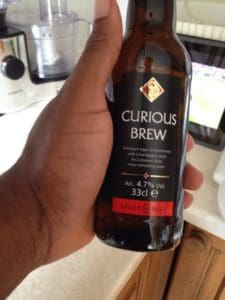 As for investment returns, the entire sector is just beginning to see some exits that may provide an investment return (or not). BrewDog's previously mentioned investment by a US based PE group provided an opportunity for a positive return for early shareholders. These investors were capped at an amount they could redeem for cash but the capital gain was respectable.
Camden Town was sold to AB InBev not too long after it raised funding online. The valuation at the time of the crowdfunding offer was pegged at £51 million.  Eight months later the valuation reportedly jumped to £85 million when AB InBev purchased it.
But early stage investing is for the patient, regardless of the business sector. However, investors in these craft breweries typically receive discounts on beer and other perks. That is a benefit that investors can enjoy immediately.
The OFF3R report, Crowdfunding Taps Beer Drinker's Enthusiasm, may be downloaded here.
Have a crowdfunding offering you'd like to share? Submit an offering for consideration using our Submit a Tip form and we may share it on our site!