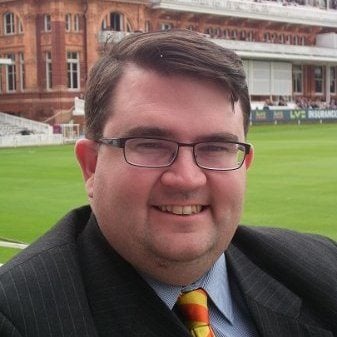 The UK Peer to Peer Finance Association (P2PFA) is out with their 2nd quarter aggregate numbers for their member platforms.
Robert Pettigrew, Director of the P2PFA, commented on the release pointing to the quarter over quarter increase in lending;
"Comparing the performance of P2PFA platforms in the second quarter in 2017 with the same period in 2016 underscores the progress which peer-to-peer lending has continued to make: levels of new lending in the same quarter last year were £657,939,000, whereas this year our platforms have originated £818,919,129 in the last three months – of which £478,203,444 has supported small business and real estate projects. The number of lenders and borrowers continues to rise, with more than 35,000 more investors participating than during the same period last year."
The P2PFA member platforms include Folk2Folk, Funding Circle, Landbay, Lending Works, Market Invoice, RateSetter, Thin Cats and Zopa. Folk2Folk only joined the P2PFA at the beginning of 2017 and thus lending data is limited for this specific platform.  Additionally, LendInvest, a leading P2P lender in the UK that has dominated the online commercial mortgage space has exited the group. In a brief note the P2PFA explained the decision for LendInvest to part company;
"Following LendInvest's decision that it has no short or medium-term plans to add an Article 36(H) regulated platform to its investment offering, communication of the platform's intention to withdraw from the P2PFA with immediate effect was received."
The cumulative lending of the P2PFA members indicates that Funding Circle is the largest UK peer to peer lender followed by Zopa and then RateSetter.
Aggregate levels of peer-to-peer lending by P2PFA platforms since the third quarter of 2016
---
| | | | | |
| --- | --- | --- | --- | --- |
| | Q3 2016 | Q4 2016 | Q1 2017 | Q2 2017 |
| Folk2Folk | | | £139,344,302 | £161,408,804 |
| Funding Circle | £1,524,427,000 | £1,830,397,245 | £2,158,457,107 | £2,455,740,443 |
| Landbay | £42,948,000 | £43,142,119 | £43,975,419 | £46,515,723 |
| LendInvest | £776,112,000 | £855,354,293 | £971,875,952 | |
| Lending Works | £33,636,000 | £39,368,050 | £48,864,686 | £58,441,220 |
| MarketInvoice | £754,325,000 | £837,793,900 | £918,450,994 | £1,018,021,696 |
| RateSetter | £1,442,743,000 | £1,604,406,564 | £1,815,320,079 | £1,995,142,453 |
| ThinCats | £196,907,000 | £211,446,000 | £226,981,000 | £242,540,000 |
| Zopa | £1,731,685,000 | £1,926,038,724 | £2,172,561,894 | £2,409,257,844 |
| | | | | |
| Total | £6,502,783,000 | £7,347,946,895 | £8,495,831,433 | £8,387,068,183 |
Sponsored Links by DQ Promote