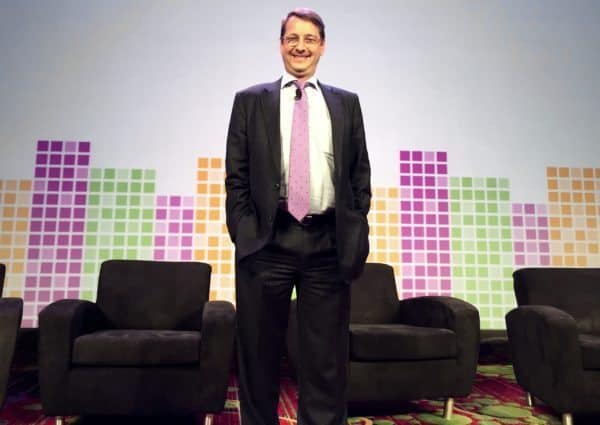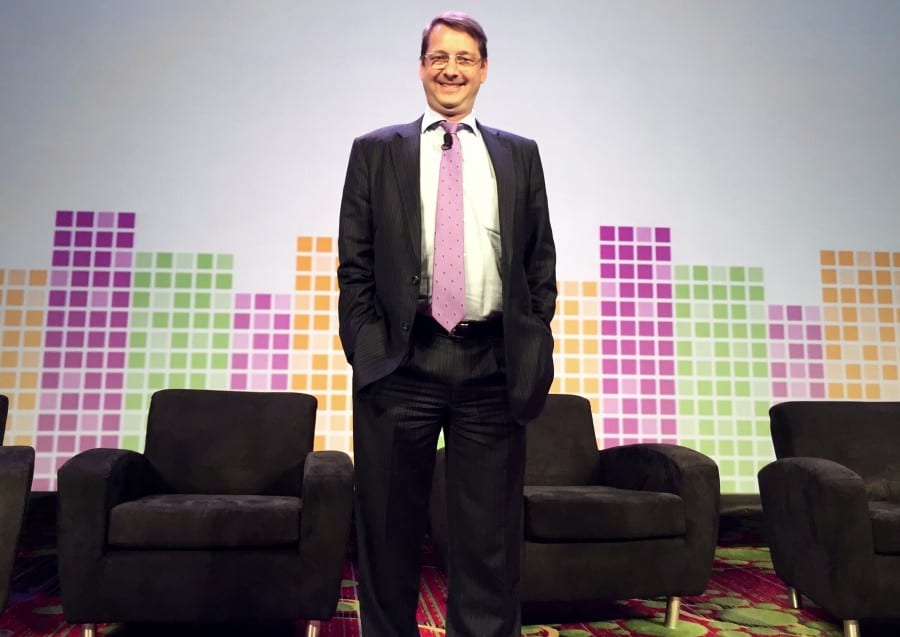 Singapore has worked hard to gain, and retain, the crown of Asian Fintech Hub and you can guarantee it won't give it up without a fight. There are several countries that are in the race. Recently both Australia and Hong Kong have staked a claim in the economically strategic battle but at least for the time being, Singapore is at the top of the peak.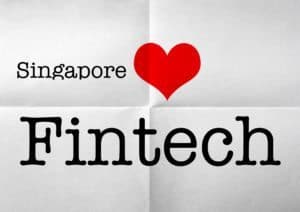 Singapore decided several years ago that fostering a regulatory environment that was conducive to financial innovation was key to the countries economic growth. With vocal and financial backing from the Singapore government, many financial startups have cropped up in Singapore establishing a foothold and seeking global growth. Barely a week goes by without a pronouncement from a government minister or regulatory official as to what they are doing to boost Fintech creativity and entrepreneurship. Of course it helps that Singapore is recognized as one of the most business friendly countries in the world.
Additionally, Singapore claims one of the largest Fintech accelerators  anywhere. LATTICE80 boasts over 30,000 square feet of work and shared space. When the "worlds largest Fintech hub" opened, Deputy Prime Minister and Chairman, Monetary Authority of Singapore, Tharman Shanmugaratnam, delivered a speech on the profound importance of Fintech.
Last month, Singapore claimed a coup of sorts. Lufax, a huge Chinese peer to peer lender and Fintech firm, opted to open up an office in Singapore passing up far closer Hong Kong in its decision. Lufax, worth over $18 billion, will use Singapore as a launch point to provide a growing portfolio of services. Singapore's clear cut support and forward looking regulation was said to play an important role in the selection of Singapore.
Gregory Gibb, co-chairman and chief executive of Lufax, told the SCMP, regulation was the deciding factor;
"Singapore has developed Fintech regulation for a long time so that it has a clear and established regulatory regime on what it wants from the Fintech company on platform and product development."
A more recent article in SCMP, simply suggested that Hong Kong should concede the point and copy Singapore's far simpler regulatory approach.
"Unlike Hong Kong's multi-layered regulatory structure, Singapore has set up its Fintech regulatory oversight in a much simpler approach, such that the Monetary Authority of Singapore is the sole government body…"
The same article pointed to the fact that Ping An, Lufax's parent company based in Shenzen, will soon be only 20 minutes from downtown Hong Kong by rail. So why opt for a three hour flight instead? The complexity and redundancy of regulatory compliance and approval. Lufax voted with its feet.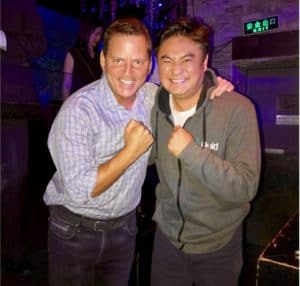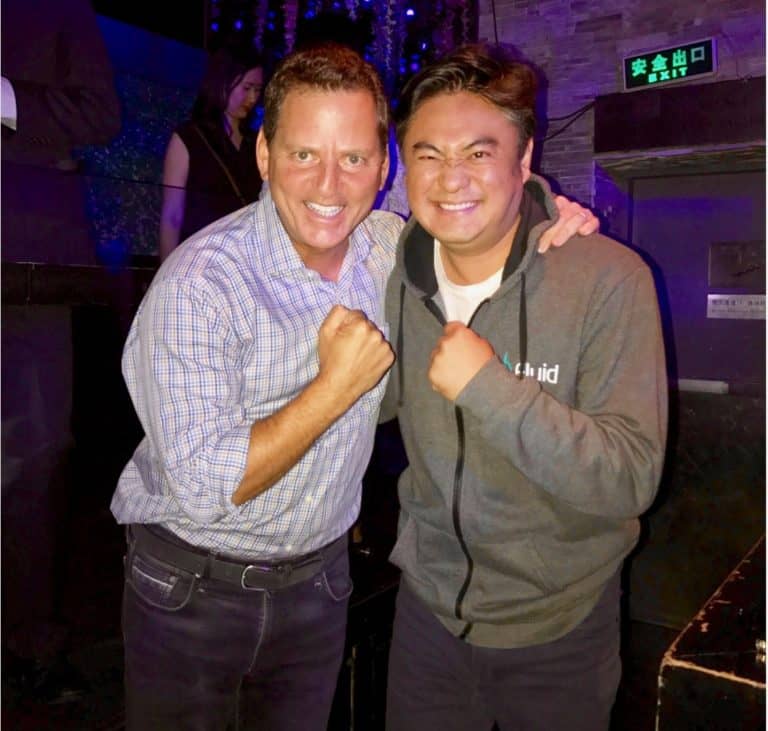 Timothy Li, founder and CEO of Kuber and MaxDecisions, has over 14 years of Fintech industry experience. Li recently returned from several weeks in China.
"We see a new trend with large wealth management companies and investment banks setting up in Singapore, partly because of the Singaporean government's support in developing new Fintech startups ecosystem and partly because large Chinese wealth management companies also want to aggregate and attract offshore capital from their existing mainland clients. About 8%-10% Chinese wealth management clients currently have offshore accounts."
If Singapore becomes the external location of choice for all Chinese Fintechs this will be a significant competitive advantage for the island nation. China is the second largest economy in the world and growing larger by the minute. Singapore stands to benefit from this demographic reality – especially if Lufax is the beginning of a trend.
But don't count the other aspiring Fintech hubs out quite yet.
In June, Hong Kong launched the FinTech Association of Hong Kong (FTAHK) to advocate and lobby on behalf of the Asian finance center. InvestHK, a department of the HKSAR Government established in 2000 to attract foreign direct investment and support businesses, has created a dedicated team focused solely on Fintech innovation. Hong Kong will host its second annual Fintech Week this October to roll out the welcome mat for global financial firms.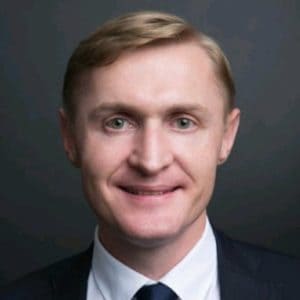 Charles d'Haussy, Head of Fintech at Invest Hong Kong (InvestHK), disagreed with the perception that Hong Kong was in the slow lane when it came to financial innovation. He recently told Crowdfund Insider;
"It is quite a commonly-held perception that the development of Fintech in the financial services sector in Hong Kong has been slow – however we do not concur as far as the banking sector is concerned."
The Australian's are never willing to give up without a good fight.
Australia has improved its Fintech game as well. Vocal governmental support and a highly active Fintech community coordinated by FinTech Australia has helped to focus their objectives.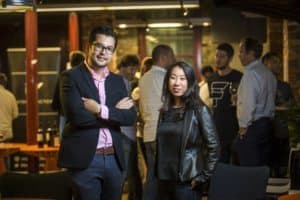 Danielle Szetho, FinTech Australia CEO, commented earlier this month that Australia is a serious contender versus Singapore's Fintech prominence. Szetho referenced a report by KPMG and the Committee for Sydney that stated Sydney could potentially challenge Singapore.
"We're pleased to see the finding that Sydney is a serious challenger to Singapore as this reaffirms our perspective when we released our member ecosystem map in June."
While these three countries are jousting for the pole position in AsiaPac Fintech, the national competition will most likely boost the region in its entirety. In effect, everyone wins.

And if it is any consolation, look at the USA. It has one of the most convoluted and confusing financial regulatory environments in the world. It's a wonder anything ever gets done. The dominant financial center of New York City, and creative hotbed of the San Francisco Bay area, have plenty of runaway to keep things going but history teaches us you can't take things like this for granted. At least not for too long.

Sponsored Links by DQ Promote