Blockchain platform TenX has become the latest member of the Enterprise Ethereum Alliance – the world's largest open-source blockchain initiative. The Enterprise Ethereum Alliance connects Fortune 500 enterprises, startups, academics, and technology vendors with Ethereum subject matter experts. Building upon the leading smart contract supporting blockchain currently running in real-world production – Ethereum – the Enterprise Ethereum Alliance defines enterprise-grade software capable of handling the most complex, highly-demanding applications at the speed of business.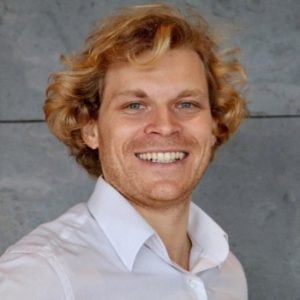 "We value the Enterprise Ethereum Alliance's efforts to be at the forefront of defining standards and facilitating collaboration among its diverse cross-industry membership. The technological variety of organizations coming together under the auspices of EEA to create and drive Ethereum standards will enable the mass adoption of blockchain at a depth and breadth otherwise unachievable", opined TenX Co-founder and President Dr. Julian Hosp. "We are very proud to contribute to the future development of the next-generation Ethereum ecosystem and believe that our experience will greatly benefit the EEA community. Being an EEA member will enrich our capacity and help us achieve our mission – to bring cryptocurrencies to the masses."
[clickToTweet tweet="Singapore-based @tenxwallet joins Enterprise Ethereum Alliance @crowdfundinside @FintechInsider_ " quote="Dr. Julian Hosp: On TenX Joining Enterprise Ethereum Alliance"]
Founded in Singapore in 2015, TenX makes any digital currency spendable "anytime anywhere" by offering a debit card payment system to its users. The platform has raised USD $80 million in its initial token sale in June 2017 and reached the top 5 Singapore's best funded startups in 2017. TenX debit card can be used in almost 200 countries at over 36 million points of acceptance online and offline. The TenX mobile Wallet can be downloaded on iOS, Android and as a Webapp and can be funded with different kinds of cryptocurrencies.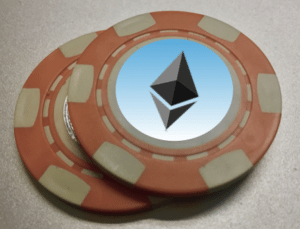 Composed of a wide variety of forward-looking enterprises and blockchain innovators, the Enterprise Ethereum Alliance aims to build, promote, and broadly support Ethereum-based technology best practices, open standards, and open source reference architectures.
The EEA, an alliance of fortune 500 companies, startups, academics, and technology vendors spanning a broad range of industries, from finance to healthcare and even government, share the common goal of building and developing Ethereum with a clear roadmap for enterprise features and requirements. Ethereum is currently the world's only smart contract supporting blockchain technology running in real-world production.
Today Perkins Coie, the well-established Seattle based law firm also announced its inclusion in the Enterprise Ethereum Alliance (EEA) Legal Industry Working Group.