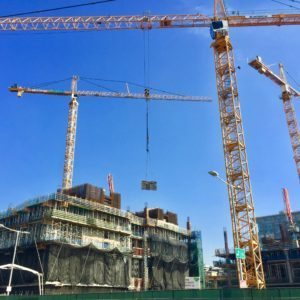 Real estate crowdfunding platform CrowdStreet has announced its first offer that is available to both accredited and non-accredited investors. CrowdStreet enables commercial real estate firms to efficiently and cost-effectively attract and manage investors using their online channel.
The offering on CrowdStreet is being made available through an SEC-approved Regulation A+ filing (or Reg A+). Reg A+ was created under Title IV of the JOBS Act and has grown in popularity due to its scaled disclosure requirements and its abililty to accept retail investors by promoting the offers online. CrowdStreet says that Reg A+ is emerging as one of the preferred means for sponsors to raise capital for large commercial real estate funds (and REITs). Today there are a handful of real estate investment platforms using Reg A+ and most are experiencing early success.
The specific offer listed on CrowdStreet is from Medalist Properties, a US sponsor specializing in the acquisition and management of middle market commercial properties in the Mid-Atlantic and Southeast. Medalist is seeking to raise a maximum of $50 million through the offering with the objective of acquiring properties in target markets including Georgia, South Carolina, North Carolina and Virginia. The minimum investment for the offering is set at $5,000. The Offering Circular is available here.