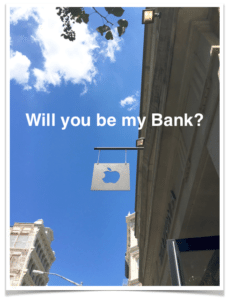 Apple Pay Cash, the feature that will allow users to transfer money using the iMessage App baked into all iOS devices is expected to hit Europe this Fall. This comes after LetsGoDigital noticed Apple had filed for a Trademark in Europe for Apple Pay Cash. The Venmo-like service stores money like a virtual card that can exist in Apple Wallet. Apple announced this feature, to be included in the forthcoming iOS 11 release, in June stating at that time:
"Person to person payments and Apple Pay Cash will be available in the US on iPhone SE, iPhone 6 and later, iPad Pro, iPad 5th generation, iPad Air 2, iPad mini 3 and Apple Watch this fall."
Now it looks like Europe will receive this feature soon after it launches in the US.
Apple Pay users will be able to make and receive payments right in iMessage, or tell Siri to pay someone, using the credit and debit cards they already have in Wallet. When users get paid, they will receive the money in their new Apple Pay Cash account. They can use the money instantly to send to someone, make purchases using Apple Pay in stores, apps and on the web, or transfer it from Apple Pay Cash to their bank account.
Adding this new payment feature allows it to compete with other platforms that are already offering the same type of service while hopefully boosting utilization of Apple Pay.
So what comes after this? Will Apple eventually launch Apple Bank? It is not that much of a stretch. Apple has already established a lobbying voice inside the beltway to advocate on more forward thinking regulations that boost Fintech utilization. Once you have Apple Bank, you will have Apple Credit, Apple Loans and the list will grow.