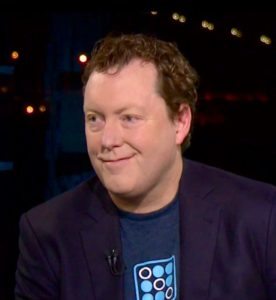 Additional details have been reported surrounding the planned departure of one of the most prominent Fintech CEOs in the world. NYT.com has published a report on the "Frat House" like environment that existed at SoFi with CEO Mike Cagney reportedly being a prime offender.
The article states that unwanted flirtatious and sexually explicit texts were sent by Cagney to a female employee creating an unprofessional and toxic environment at the company. Originally, the SoFi Board of Directors were made aware of certain texts as early as 2012 but, at that time, apparently decided the claims did not merit additional action. The employee in questions was reportedly paid $75,000 and departed the firm.
The article states, Cagney "was seen holding hands and having intimate conversations with another young female employee, according to six employees who saw the two together. At late-night, wine-soaked gatherings with colleagues, he bragged about his sexual conquests and the size of his genitalia, said employees who heard the comments."
In another case, Yulia Zamora, who previously worked at SoFi's satellite office in Healdsburg as an underwriter, was quoted saying she "was propositioned by a supervisor numerous times."
"It was a frat house," Ms. Zamora said. "You would find people having sex in their cars and in the parking lot. It was a free-for-all."
Cagney was accused of "empowering other managers to engage in sexual conduct in the workplace."
The disappointing twist of events reported by NYT was joined by allegations of certain questionable operational practices including a statement that "SoFi had [claimed] $90 million in debt financing for a loan product [when] the company did not in fact have the money."
The accusations will hit hard the nascent online lending industry, a sector of finance that has endured a challenging past year. The series of events echo the downfall of Uber founder Travis Kalanick and his departure from the fabulously successful company he created. Expect another round of soul searching within Silicon Valley as to why situations like this can ever occur.
Cagney had been viewed as Fintech rock-star by many. He successfully closed a $1 billion funding round led by SoftBank, the largest ever for a Fintech at the time. Recently, Cagney had worked to position SoFi to become a digital only challenger bank by filing for a banking license, perhaps the culmination of a vision to completely reinvent the banking industry. Today, that vision will be secondary as the Board struggles to find an executive with the horsepower to execute on this goal.