Following the peer to peer lenders most successful month in August, the EstateGuru's loan volume has now exceeded €30 million. EstateGuru is an Estonia-based online marketplace for secured property loans.
According to information provided by EstateGuru, in August the platform's originations was nearly €4 million. As of September, EstateGuru said it currently has 7900 investors from 39 countries.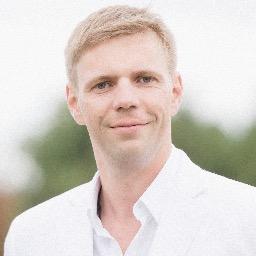 EstateGuru's CEO Marek Pärtel said that in the near future they are expecting strong growth in EstateGuru's loan volumes which is a result of both opening new markets and improving operations in the Baltics.
"We are content with the results of August, as growing loan volumes are an indication of the growing trust from investors towards EstateGuru's team and business model," said Pärtel. "We are convinced that EstateGuru is a means to solve a rapid problem in the real estate and investment field and therefore we believe that our community will keep on growing as more investors and borrower intend to make use of the platform's services."
According to the Pärtel, the firm is having ongoing discussions with institutional investors to cover the growing loan volumes.
"As of now, we have nearly €10 million worth of loans in the upcoming loan pipeline. When in August 2016 we celebrated achieving €10 million loan volume then now nearly 1 year later we have seen twice as high growth in loan volume – €20 million in the past year."
EstateGuru says that due to the short-term nature of their loans, 70 loans worth €12 million have already been repaid to the investors, resulting in a 12.4% aggregate rate of return. Meanwhile, EstateGuru says it has experienced no loss of capital on the platform.

Sponsored Links by DQ Promote