LendInvest announced on Thursday it has appointed former Aldermore Bank Head of Commercial Mortgages, Ian Boden, as its new Sales Director. According to the online lender, Boden joins its team with more than 35 years of experience in financial services, buy-to-let, and commercial mortgages.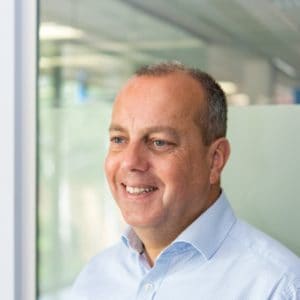 Prior to Aldermore Bank, Boden was Local Director and Head of Mortgages at Lloyds Bank for their Northern England network and was a Regional Premier Manager for HSBC, among other roles.
Speaking about Boden's appointment, Matthew Tooth, Chief Commercial Officer at LendInvest, stated:
"This year our sales team has grown in direct response to the demand we are seeing in the market. It's great to have someone of Ian's calibre joining us to lead that team. Bringing years of sector experience with him, Ian has a unique skill set that makes me confident he is the right man to be driving our business into new areas, both regionally and from a product perspective."
Boden went on to add:
"Joining LendInvest at a time when it is ramping up both its regional presence and rapidly expanding product range is very exciting. To work within a team that is so keen to innovate and remain ahead of the curve when it comes to product development is brilliant. Getting stuck in from day one is something I have always enjoyed, so this is the perfect opportunity for me to hit the ground running."
Boden's appointment follows a string of strategic hires within LendInvest's Business Development function, including four new BDMs based outside of London. He will be responsible for leading the growing Business Development team and helping to introduce LendInvest's expanding product range to new markets.