Assetz Capital, one of the UK's fastest growing peer-to-peer finance platforms and the largest property backed peer-to-peer lender, announced on Friday it has lowered its entry interest rate for commercial mortgages from 7.9% to 6.9% in an unprecedented move to give access to even lower rates for lower-risk borrowers looking for commercial mortgages. This is one of the lowest rates available from any alternative finance providers.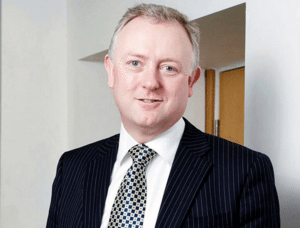 The online lender reported that it has identified that there are many credit-worthy small and mid-sized businesses throughout the UK that are looking for faster acceptance times to resolve their borrowing requirement and greater flexibility around the loan structure and repayment profile. These borrowers are sometimes unable to meet every item of a traditional bank's stringent checklist for a commercial loan or can ill afford their lengthy acceptance and processing times.
Stuart Law, CEO of Assetz Capital stated:
"With a market-leading nationwide network of professional Relationship Directors across the UK, we're in a great position to meet borrowers and their brokers face to face to identify the best options available and to potentially offer a decision in principle in just one day. We continue to delight brokers and their borrowers with our highly experienced but pragmatic approach to lending and this new lower interest rate is another milestone for the peer-to-peer industry and for Assetz Capital."
Assetz Capital added its commercial mortgages have been specifically designed to keep small business borrowers in mind and to meet the borrowing criteria of time-poor businesses that are looking for greater flexibility from lenders. The lender added that some business requiring a commercial loan may prefer interest-only periods while others could prioritize seasonal repayments.