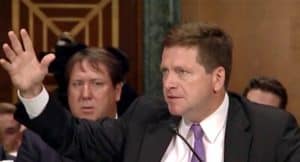 SEC Chairman Jay Clayton has provided an updated on the intrusion into EDGAR that occurred back in 2016. Additionally, the SEC Chair said the Commission would be strengthening its defenses agains future attempts to hack the SECs systems.
The investigation has now determined that an EDGAR test filing accessed by third parties as a result of that intrusion contained the names, dates of birth and social security numbers of two individuals.  This determination is based on forensic data analysis conducted since the agency's Sept. 20th disclosure of the intrusion which relied on the latest information available at that time.
SEC staff are said to be contacting the two individuals to notify them and offer to provide them with identity theft protection and monitoring services.  Should the agency's review uncover additional such individuals whose sensitive information may have been accessed, the staff will contact them and offer them identity protection and monitoring as well.
"The 2016 intrusion and its ramifications concern me deeply.  I am focused on getting to the bottom of the matter and, importantly, lifting our cybersecurity efforts moving forward," said Chairman Clayton.  "While our review and remediation efforts are ongoing and may take substantial time to complete, I believe it is important to provide new information regarding the scope of the 2016 intrusion and provide an update on the steps we are taking to assess and improve the cybersecurity risk profile of our EDGAR system and of the agency's systems more broadly."
The SEC's efforts going forward are described as follows:
1)    The review of the 2016 EDGAR intrusion by the Office of Inspector General.  Staff have been instructed to provide their full cooperation with this effort
2)    The investigation by the Division of Enforcement into the potential illicit trading resulting from the 2016 EDGAR intrusion
3)    A focused review of and, as necessary or appropriate, uplift of the EDGAR system. The EDGAR system has been undergoing modernization efforts.  The agency has added, and expects to continue to add, additional resources to these efforts, which are expected to include outside consultants, and will increase the focus on cybersecurity matters
4)    The more general assessment and uplift of the agency's cybersecurity risk profile and efforts that were initiated shortly after the Chairman's arrival at the Commission this past May, including, without limitation, the identification and review of all systems, current and planned (e.g., the Consolidated Audit Trail or CAT), that hold market sensitive data or personally identifiable information
5)    The agency's internal review of the 2016 EDGAR intrusion to determine, among other things, the procedures followed in response to the intrusion. This review is being overseen by the Office of the General Counsel and has an interdisciplinary investigative team that includes personnel from regional offices and will involve outside technology consultants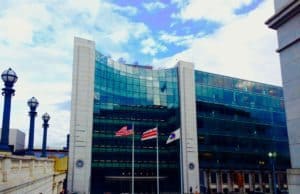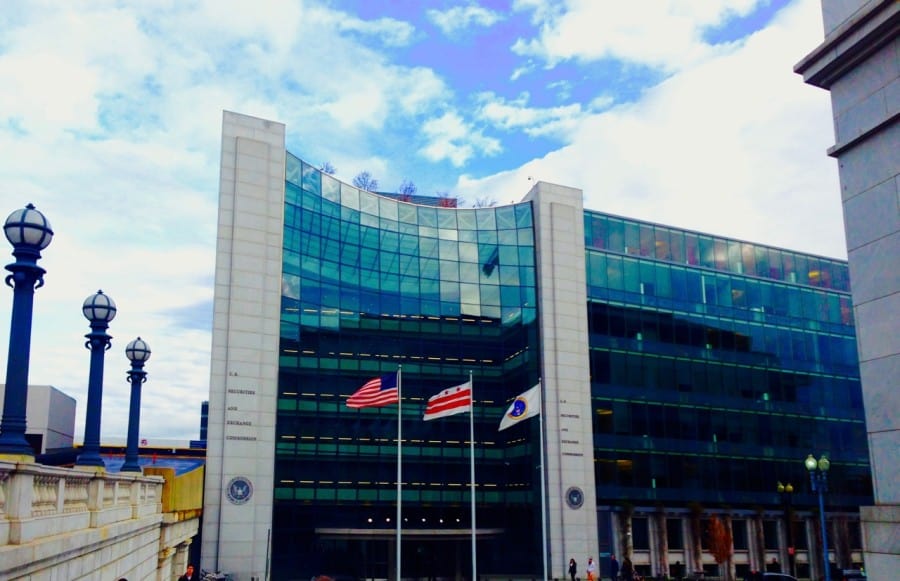 Chairman Clayton has also authorized the immediate hiring of additional staff and outside technology consultants to aid in the agency's efforts to protect the security of its network, systems and data.  He also has directed the staff to take a number of steps designed to strengthen the agency's cybersecurity risk profile, with an initial focus on EDGAR.  This effort includes assessing the types of data the SEC takes in through the EDGAR system, and whether EDGAR is the appropriate mechanism to obtain that data.  Another part of this effort includes reviewing the security systems, processes and controls in place to protect data submitted through EDGAR.

The staff also will conduct similar reviews of other systems in use at the SEC, assessing the types of data the agency keeps and the related security systems, processes and controls.  The staff also will work to enhance escalation protocols for cybersecurity incidents in order to enable greater agency-wide visibility and understanding of potential cyber vulnerabilities and attacks.

Other initiatives resulting from the general cybersecurity assessment Chairman Clayton initiated in May are ongoing or will commence shortly.  These include internal, Commission-level incident response exercises and continued interaction on cybersecurity efforts with other government agencies and committees, including the Department of Homeland Security, the Government Accountability Office and the Financial and Banking Information Infrastructure Committee.

This update also is being included as part of Chairman Clayton's written testimony submitted to the U.S. House of Representatives Committee on Financial Services in connection with the Committee's upcoming hearing titled "Examining the SEC's Agenda, Operations, and Budget."

Sponsored Links by DQ Promote