Following the launch of CMG Financial's crowdfunding platform HomeFundMe, CEO of the mortgage-banking firm, Christopher George sat down with CNBC to share more details about the new funding portal.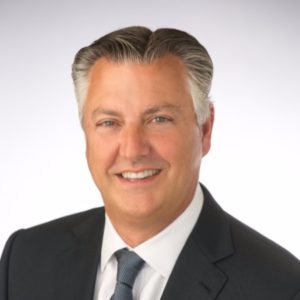 As previously reported, HomeFundMe helps potential homeowners increase the amount of their down payment – resulting in more buying opportunities, better loan terms, as well as lowering and possibly eliminating mortgage insurance. The platform's users are notably incentivized to complete homebuyer education or housing counseling in exchange for a grant opportunity ranging from $1000 to $2500.
HomeFundMe's counseling fee is notably covered and once completed, the funding portal will match donations at two dollars for every dollar raised up to the qualified grant limits. There is no fee to crowdfund, 100% of the funds raised go to the recipient. Additionally, contributors have the option to make their gift conditional to the home purchase.  There is no fee to use HomeFundMe and all the funds collected through the HomeFundMe platform are directly accessible to the user as a mortgage down payment.
While discussion HomeFundMe, George stated:
"This allows you to tell your story. It allows for folks to be able to buy into the story of what it is you have, your loan story, your home story. Our tag line is, 'Fund your way home.' We think homeownership still is very sensible and, done correctly, is a good idea to step forward toward wealth, stability and quality of life."
Check out George's full interview below.
Crowdfunding your way into home ownership. Here's how from CNBC.