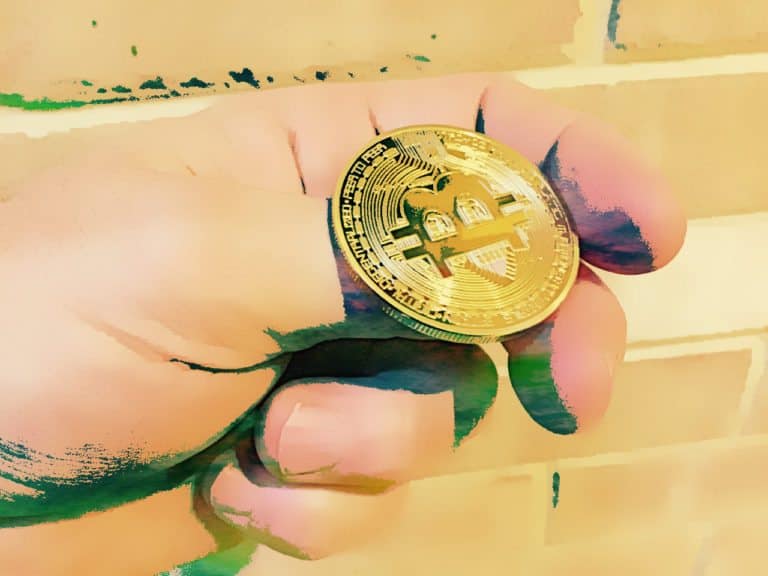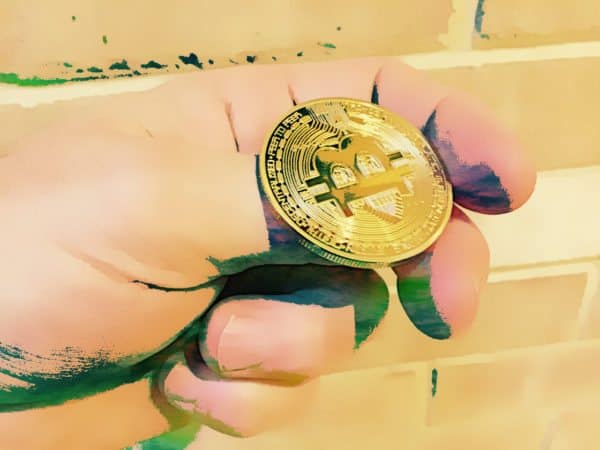 On Friday, Crowdfund Insider ran a story entitled "ICOs are Securities: Token Based Offerings Poised for a Rude Awakening as US Regulators May Soon Act". Raising funds through the sale of digital tokens (commonly known as initial coin offerings or "ICOs") has garnered tremendous attention recently due in large part to the significant sums raised – nearly $3.3 billion in 2017 alone, according to market tracking site Coinschedule. Friday's article presented one common perspective on the topic: that such rapid success must be the result of illegal activity that will soon be "stamped out" by regulators. The truth is a bit more complicated.
Digital Token Basics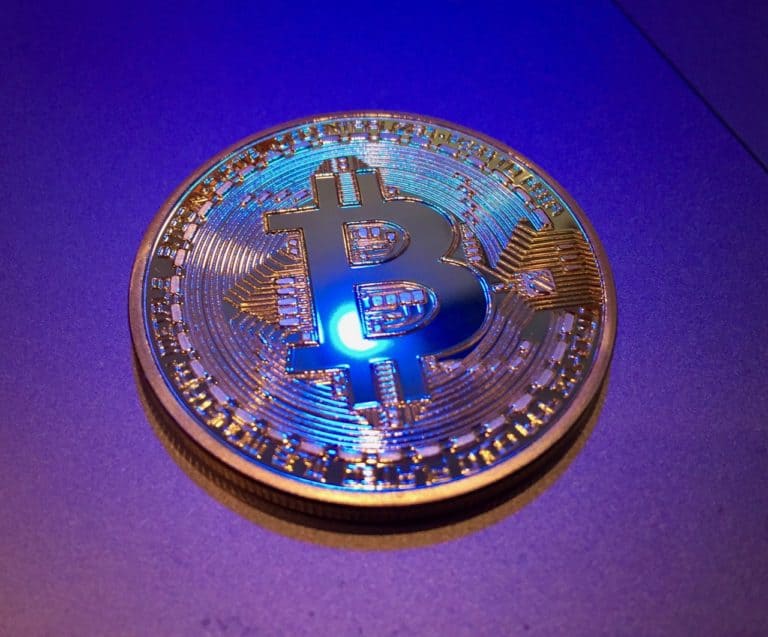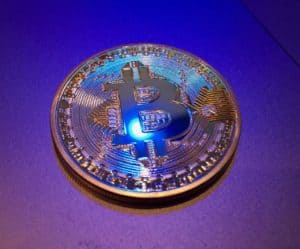 Frequently, we observe overheated dialogue on the topic of ICOs. What is often lacking in these discussions is a comprehensive understanding of what digital tokens are and how blockchain technology works.
The reason tokens and token sales defy easy and across-the-board characterization is simple: digital tokens are no more or less than numbered entries on a blockchain-based electronic ledger. These ledger entries may indeed be structured to look very much like traditional "securities" – representing promises to pay amounts in the future, ownership, or other interests in an entity, etc. However, digital tokens can also represent units of value, which may make them look more like commodities; they can function as property records or warehouse receipts; they can entitle owners to the right to use a software system, which makes them look more like licenses. Some digital tokens simply may represent data points in a larger data structure.  This is what many lawyers and others mean when they caution that there is no single type, nor set of clear categories, of digital tokens. There is tremendous flexibility in how to structure digital tokens and what those digital tokens may represent.
With barely a year of active use of digital tokens, it is far too soon to make strong pronouncements about what category or functionality "most" digital tokens fall into. New applications and uses of digital tokens are being tested and created in the marketplace at rapid speed.
Laws Apply to Token Sales
In the general public discussion of token sales – and perhaps fueling the debate – some commenters appear to suggest that participants in the token sale ecosystem believe that these sales take place outside of any legal system – that all token sales represent a "Wild West" in which nothing but the pure "free market" governs behavior.  To level-set, this is simply not the case.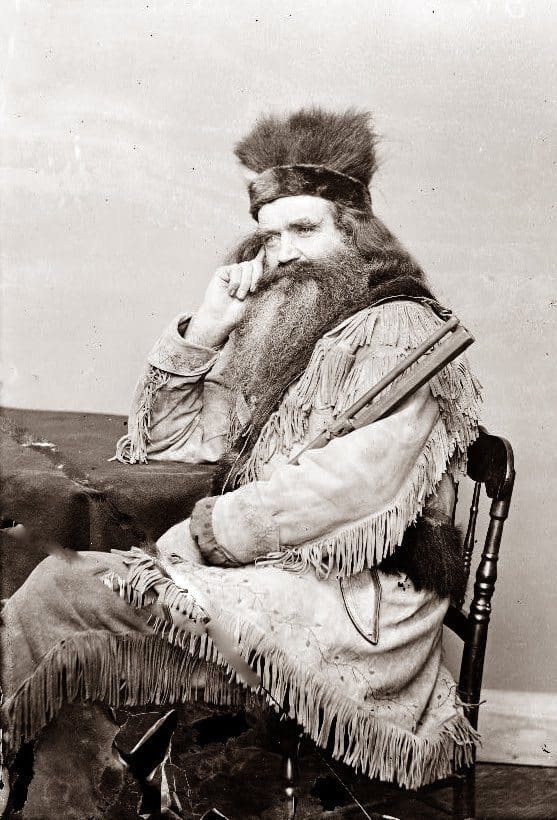 In addition to responsible lawyers experienced in the space, there are many in the broader token sale community who understand and agree that tokens sales are not somehow automatically exempt from all existing laws merely by virtue of being a new technology. This understanding has grown following the guidance provided by regulators over the past few months. The reality is that a wide variety of laws do apply to token sales, and that compliance with these laws is a critical part of any successful fundraising involving the sale of digital tokens.
It is true that in the past year many well-intentioned and innovative entrepreneurs unwisely threw caution to the wind. All too many token sales were structured without incurring the time or cost of consulting counsel experienced in this emerging area. Those "blockchain pioneers", unfortunately, were joined by fast-buck merchants and outright scammers seeking to pray on the naiveté and enthusiasm of those interested in supporting genuine innovation.
For those carefully observing the token sale space however, there is actually much "signal" within the apparent noise.  Through the use of digital tokens, a new and, arguably, more democratized form of fundraising is being developed – an approach different from but, in many ways, quite complementary to the various types of equity crowdfunding contemplated by the JOBS Act.
A Legally Compliant Token Sale Is Not an Oxymoron
This new type of funding – raising money through the sale of blockchain-based digital tokens – can be done in a manner compliant with law whether or not a given token is considered a "security".
In fact, it is already being done.
Over the past year, responsible lawyers focusing on blockchain technology have cautioned a wide range of token sale participants – from potential token sellers to potential token purchasers – that token sales are subject to compliance with a variety of existing regulatory frameworks, both in the United States and in other non-U.S. jurisdictions.
This summer, the U.S. Securities and Exchange Commission, when identifying that a particular token sold through an online platform known as "The DAO" was a security, also acknowledged that whether a particular digital token is or is not a security will depend on the facts and circumstances of the case. The now well-known U.S. Supreme Court case called SEC v. WJ Howey Co. continues to provide the framework for analysis of the relevant "facts and circumstances".
The SEC's guidance this summer was swiftly followed by commentary from a variety of other securities regulators around the world that confirmed what practitioners experienced in this space already knew: whether or not a given digital token is a "security" depends on a careful and thorough examination of all the relevant facts and circumstances involved.
Importantly though, securities laws are not the only regulation potentially applicable to digital tokens.
Among other things, the CFTC has stated that the digital token, bitcoin, is a commodity, and subject to regulation as such. Some legal practitioners also argue that ether – the native token of the Ethereum blockchain – also may be a commodity, in addition to numerous so-called "alt-coins".
Certain digital tokens may also be properly characterized as "derivatives" under both US and non-US law.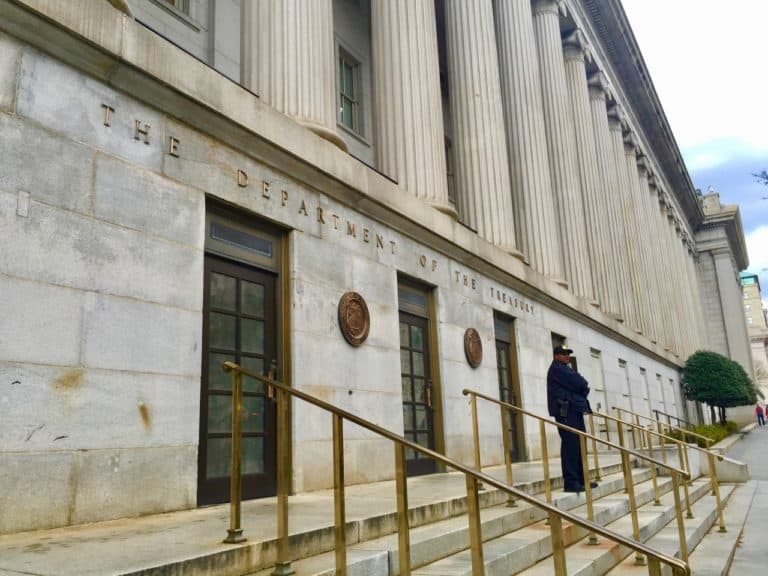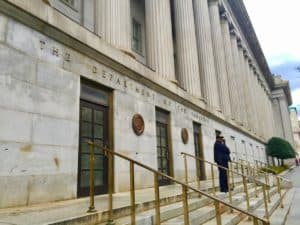 In addition, some tokens may have characteristics that would require their platforms to be treated as "investment companies" or "alternative investment funds" under applicable law. The FinCEN division of the Treasury Department has deemed certain organizations selling digital tokens to be "money transmitters". Even tokens that arguably may fall outside of all of those and other regulatory frameworks will still be subject to basic commercial law, including well-established rules for good faith and fair dealing. And, it should not be forgotten that national and local tax law in many jurisdictions will almost certainly apply to any fundraising activity.
Into this mix, it is also critical to see how digital tokens can benefit from the equity crowdfunding rules of the JOBS Act.
Section 201(a) of the JOBS Act, required the SEC to eliminate the ban on using general solicitation in connection with the sale of securities (implemented through the creation of Rule 506(c) under Regulation D), and further to amend Regulation A, to now permit issuers of securities to raise up to $50,000,000 from accredited and non-accredited investors. Under these new rules, sellers of digital tokens that are appropriately characterized as securities may identify a legal and compliant framework for issuing tokens and accessing capital from the "crowd" (i.e., the general public).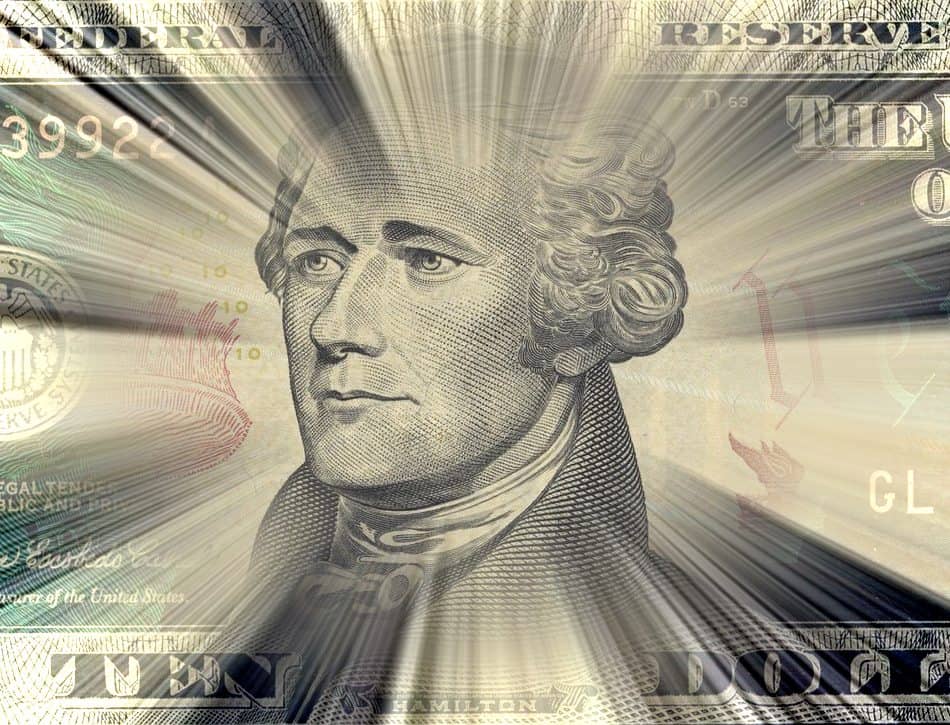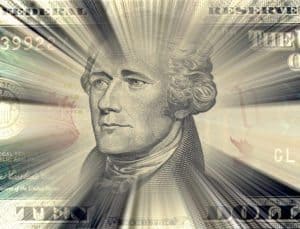 Professionals specializing in equity crowdfunding are well positioned to, and arguably would benefit the broader community by, building bridges with the blockchain community.
Digital tokens can be a new and useful crowdfunding tool – whether or not the tokens are "securities" under applicable law.  The flexibility of digital tokens traded on a blockchain encourages innovation, flexibility, and potentially unforeseen benefits and options, to both digital token sellers and purchasers when compared to other fundraising options.
An open discussion between the blockchain and equity crowdfunding communities — to identify points of common interest and to better understand the respective technologies and regulatory issues they collectively face – will pay long-term dividends for both communities.
Only together, with the combined scope of knowledge in these two communities, will we be able to best serve our clients and develop compliance-driven programs for innovative companies leveraging the many benefits of blockchain technology.
---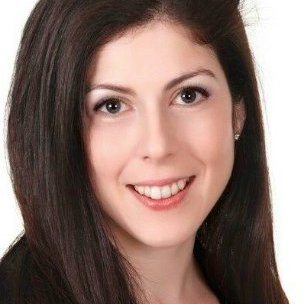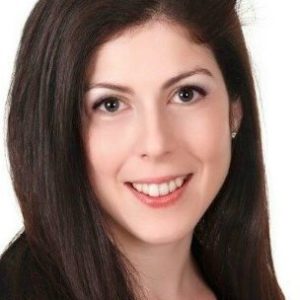 Joshua Ashley Klayman, chairs the Wall Street Blockchain Alliance's Legal Working Group and frequently speaks and publishes about blockchain technology, smart contracts, cryptocurrency and tokens sales (initial coin offerings), among other topics.  Klayman's clients have included investment banks, other financial institutions and issuers (including token sale issuers); private equity, venture and hedge funds and their portfolio companies; major publicly traded organizations and emerging companies. Klayman regularly represents lenders and borrowers in leveraged finance transactions involving senior, mezzanine and subordinated debt and equity offerings and co-investments, as well as in general lending matters. In her corporate practice, Klayman represents public and private organizations in a broad array of commercial transactions (including mergers and acquisitions, as well as royalty purchase and licensing transactions) and corporate governance matters. All opinions expressed in this article are hers alone and do not represent the opinion or intent of her employer or any other natural person or entity.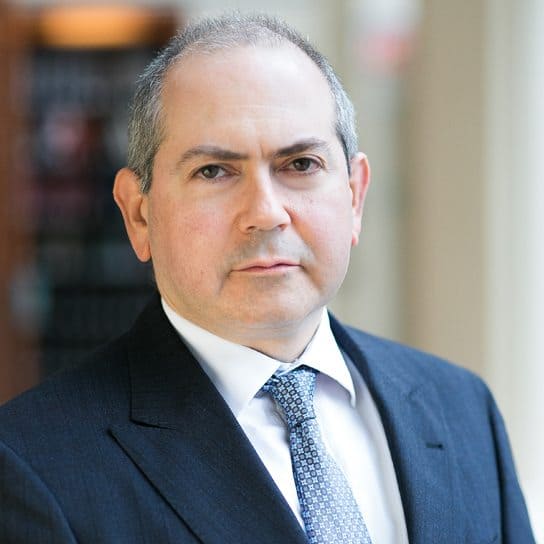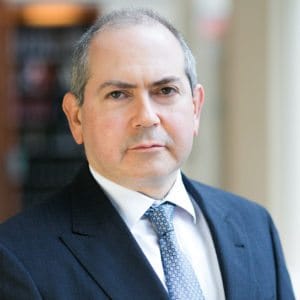 Lewis Rinaudo Cohen is the co-chair of the Blockchain Task Force of the Structured Finance Industry Group, the leading trade association for the structured finance industry.  Lewis represents issuers of digital blockchain tokens as well as many other participants in the blockchain ecosystem.  Lewis is a frequent public speaker on the topics of blockchain and smart contracts and is the author of and contributor to numerous articles and discussion papers on these topics.  In addition, Lewis has over 20 years of experience representing the full gamut of participants in capital markets transactions, including all varieties of equity, debt and structured finance securities. All opinions expressed in this article are his alone and do not represent the opinion or intent of his employer or any other natural person or entity.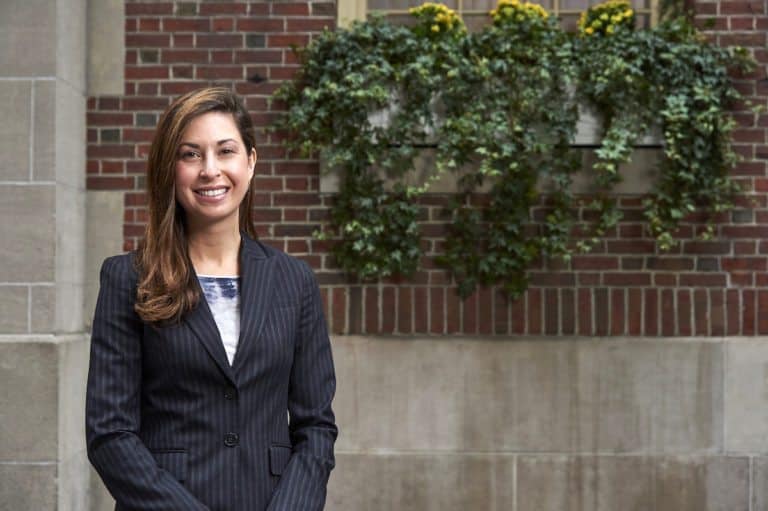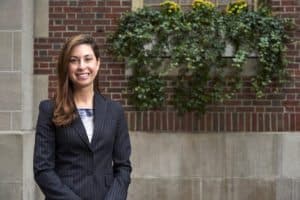 Robin Sosnow, Esq., principal of the Law Office of Robin Sosnow, PLLC is a solo practitioner in New York City. The firm offers legal services in the areas of corporate, securities, and real estate law, as well as compliance and risk management services. In her practice, Ms. Sosnow's core focus is to service issuers, platforms, and broker-dealers in the equity crowdfunding industry. Ms. Sosnow previously acted as General Counsel to one of the first real estate crowdfunding platforms in NYC. She is also the founder of the National Alcoholic Beverage Licensing Lawyers Group (NABLLG), a community of alcoholic beverage licensing professionals across the USA. Ms. Sosnow is licensed to practice law in Massachusetts and New York. She holds a JD/MBA from Suffolk University and is an active member of the New York City Bar Association. She can be reached via email, Twitter @RobinSosnowEsq, and www.robinsosnow.com.

Sponsored Links by DQ Promote