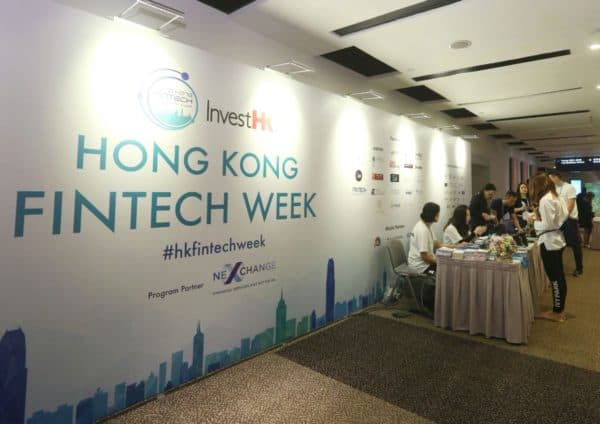 Hong Kong Fintech Week ended on October 27th. According to organizers, the main story emerging from the week long event is the fact that Hong Kong is very much a Fintech leader in Asia. Frequently compared to Singapore – regularly viewed as the leading Fintech hub in Asia, Hong Kong is claiming is spot in innovative finance. While Hong Kong may have started slowly in its recognition of looming disruption in the financial services industry, the country is now picking up momentum as it seeks to become the leading Fintech hub for all of Asia.
Led by Invest Hong Kong (InvestHK), Fintech Week reports that more than 4 000 attendees from over 50 countries and 300+ speakers led the event to success. Alongside the packed events in the main hall and workshop rooms, more than 150 one-on-one meetings took place involving entrepreneurs, regulators, incubators, venture capitalists and service providers.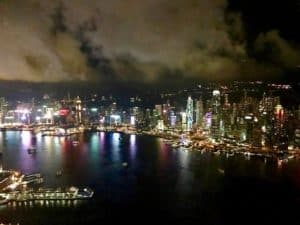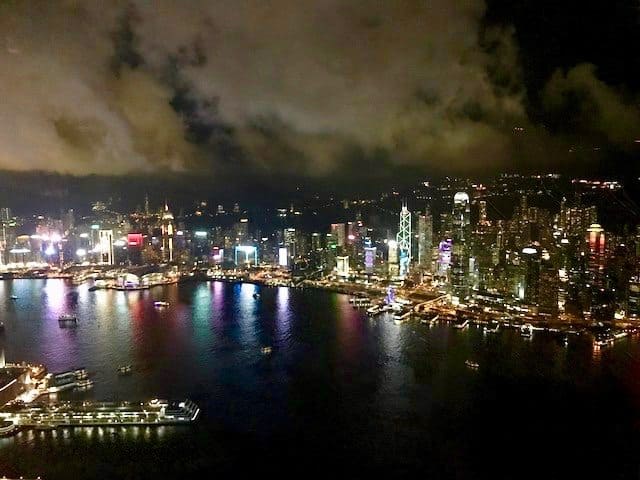 InvestHK's Program Partners for Fintech Week, NexChange and Finnovasia, each curated two days of events, respectively focusing on two overarching themes – blockchain and artificial intelligence (AI). Also featured under these themes were insurance technologies, wealth technologies and cyber security, all core areas within Fintech, which drew large audiences.
Speakers represented a diverse variety of platforms and organizations participated in Fintech week. Big name companies including Dianrong, Ping An, Zhong An, Ant Financial, Yunfeng, Baidu, Aviva, Swiss Re, Sentient Technologies, First Data, PricewaterCoopers, Standard Chartered, Citibank and Facebook.
According to the organizers, the central part of the week was dedicated to local and regional collaboration. The Hong Kong Monetary Authority's (HKMA) hosted Fintech Day on October 25, with involvement from key regulators the Securities and Futures Commission (SFC) and the Insurance Authority (IA).
The HKMA Chief Executive, Norman Chan, announced a Fintech Co-operation Agreement on collaboration and trade finance between the HKMA and the Monetary Authority of Singapore (MAS). The agreement, which took effect on October 25, formalizes collaboration between the two regulatory agencies on business referrals, joint innovation projects, sharing of information and exchange of expertise, marking a shift towards much closer collaboration on trade finance.
Chan also announced a collaboration between the HKMA and the development of the Shenzhen Municipal Government Financial Services Office to support the development of Fintech in the Guangdong-Hong Kong-Macau Bay Area.
Solid Growth Versus Year Prior
"Participants in this year's Fintech Week came from all around the world, clearly demonstrating Hong Kong's potential to develop into a global Fintech hub. Indeed, with the concerted efforts of the Government, regulators and the industry, a market-driven Fintech ecosystem has gradually taken shape in Hong Kong," commented Financial Secretary, Paul Chan. "Last year, a total of 138 Fintech companies started up in Hong Kong, representing a year-on-year increase of 60 per cent. We currently have four Fintech-related accelerators and host more than 200 Fintech-related activities every year. Last month, the HKMA, the SFC and the IA have announced initiatives relating to Fintech sandboxes to further promote the Fintech development in Hong Kong."
Hong Kong Fintech Week is followed by Fintech Education Week, which starts today on October 30, involving a series of Fintech events at universities and other locations in Hong Kong.
The demo-based FinovateAsia 2017 event will take place on November 7 and 8, where various Fintech start-ups will have just seven minutes to demo their latest solutions to an audience of investors, entrepreneurs, service providers and other stakeholders.
For further highlights of the Hong Kong Fintech Week, please visit www.hongkong-fintech.hk.
About Invest Hong Kong
InvestHK is the department of the Hong Kong Special Administrative Region Government established in 2000 to attract foreign direct investment and support overseas and Mainland businesses to set up or expand in Hong Kong. It provides free advice and customised services to help businesses succeed in Hong Kong's vibrant economy. For more information, please visit www.investhk.gov.hk.