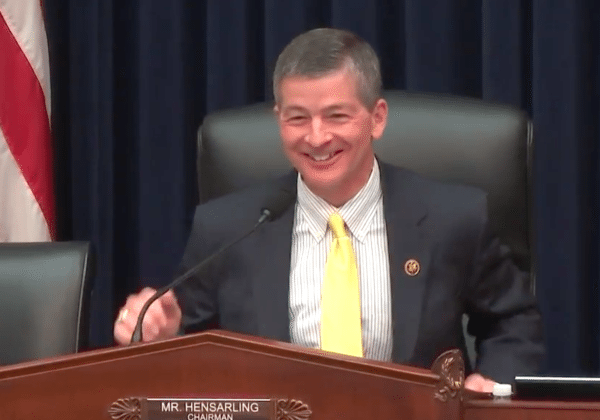 The House Financial Services Committee has been rather busy of late. The powerful Committee led by Chair Jeb Hensarling has been pushing through legislation at a brisk pace. Next Tuesday (November 14th), the Committee has over 20 bills to consider. One of the bills, HR 4263, may improve upon Reg A+, as created by the JOBS Act of 2012.
The legislation, entitled the "Regulation A+ Improvement Act of 2017". The rather brief bill makes a simple, but important change. It boosts Reg A+ to $75 million.
Reg A+ is an iteration of investment crowdfunding that has become a powerful tool for smaller firms to raise capital from both accredited and non-accredited investors. Some people describe Reg A+ as a "mini-IPO" and for good measure. As the crowdfunding industry has found its sea legs with this securities exemptions, a growing number of firms are leveraging it to raise growth capital and then soon list on a public exchange or ATS.  The scaled disclosure makes it more appealing to smaller firms as the cost of doing a full blown IPO has skyrocketed. If this bill is signed into law, expect more small businesses to take advantage of it.
The roster of bills under consideration by the House Financial Services for next Tuesday is listed below.
HR 1153, the "Mortgage Choice Act of 2017"
HR 1638, the "Iranian Leadership Asset Transparency Act"
HR 3093, the "Investor Clarity and Bank Parity Act"
HR 3221, the "Securing Access to Affordable Mortgages Act"
HR 3299, the "Protecting Consumers' Access to Credit Act of 2017"
HR 3978, the "TRID Improvement Act of 2017"
HR 4015, the "Corporate Governance Reform and Transparency Act of 2017"
HR 4247, the "Restoring Financial Market Freedom Act of 2017"
HR 4248, To amend the Securities Exchange Act of 1934 to repeal certain disclosure requirements related to conflict minerals, and for other purposes.
HR 4258, the "Family Self-Sufficiency Act"
HR 4263, the "Regulation A+ Improvement Act of 2017"
HR 4267, the "Small Business Credit Availability Act"
HR 4270, the "Monetary Policy Transparency and Accountability Act of 2017"
HR 4278, the "Independence from Credit Policy Act of 2017"
HR 4279, the "Expanding Investment Opportunities Act"
HR 4281, the "Expanding Access to Capital for Rural Job Creators Act"
HR 4289, To amend the Dodd-Frank Wall Street Reform and Consumer Protection Act to repeal certain disclosure requirements related to coal and mine safety.
HR 4292, the "Financial Institution Living Will Improvement Act of 2017"
HR 4293, the "Stress Test Improvement Act of 2017"
HR 4294, the Prevention of Private Information Dissemination Act of 2017"
HR 4296, To place requirements on operational risk capital requirements for banking organizations established by an appropriate Federal banking agency.
HR 4302, the "Congressional Accountability for Emergency Lending Programs Act of 2017″
HR 4324, the "Strengthening Oversight of Iran's Access to Finance Act"