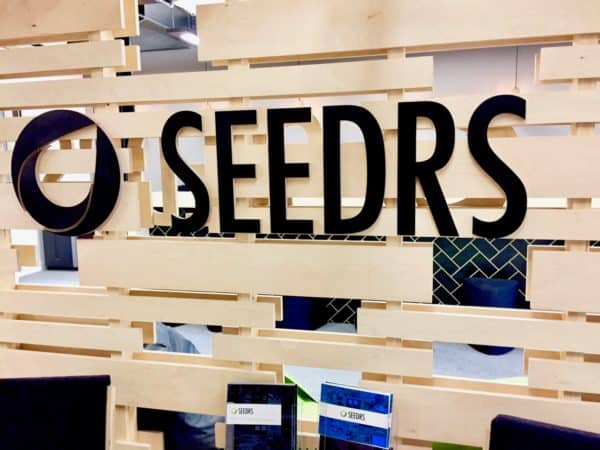 With 2018 quickly approaching, Seedrs took a look back on some of its equity crowdfunding platform's successes over the past twelve months. The funding portal revealed in a post on Wednesday:
"2017 has been, by far, our most successful year to date. Independent research firm Beauhurst has recognised that Seedrs is the most active investor in UK private companies for the second year running. In fact, we've had plenty of achievements to be happy about throughout the last 12 months."
Seedrs then revealed it took home four major awards, which are Alternative Finance Platform of the Year from the British Small Business Awards; Best Crowdfunding Platform by Shares Magazine; Industry Game Change by The Growth Investor Awards; and Fast 50 by Deloitte.  The company also shared details about it recent 10 million funding round:
"Our very own funding round was led by star fund manager Neil Woodford who increased his existing stake in our innovative investment platform with an additional £4 million investment. In addition to this, roughly 2,000 of our own customers invested a further £6 million."
Seedrs also listed record-breaking deals that were highlighted on its platform this year. These were Digital banking alternative Revolut raising £3.8 million from over 4,300 investors and Dutch-based trading app Bux allocating €1.4 million to the crowd. Seedrs went on to share details about its secondary market:
"Recognising the growing demand for liquidity from investors, we announced a pioneering move for our sector with the launch of The Seedrs Secondary Market. This beta product enables shareholders in Seedrs-funded businesses to buy and sell shares from each other during a one-week window each month. Our Secondary Market continues to grow at pace, with around five times as many shares listed in the December trading window as had been listed in the market's first window back in June, and we look forward to further developing the product."
Sharing his thoughts about 2017, Jeff Kelisky, CEO at Seedrs, added:
"Since joining Seedrs in January, I have been hugely impressed and delighted by what we have built and the opportunity we have ahead of us. The continued success of so many of our portfolio companies validates everything we are working so hard to achieve, but also the very essence of what equity crowdfunding stands for – helping ambitious growth-focused businesses thrive with patient capital, and starting to deliver sizeable returns to investors.
"Seedrs has been live for five years, and in a long-term asset class where we have always talked about returns from the seven-year mark onwards, the trajectory is already incredibly positive. 2017 has been a standout year for both Seedrs and the wider space, but we have long been looking ahead to 2018 and planning how we can continue to lead the equity crowdfunding space with innovative technology, game-changing products and many more portfolio success stories."
Sponsored Links by DQ Promote