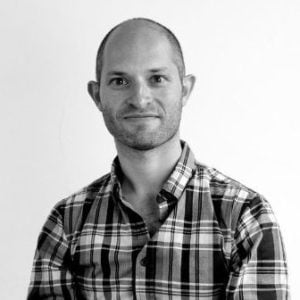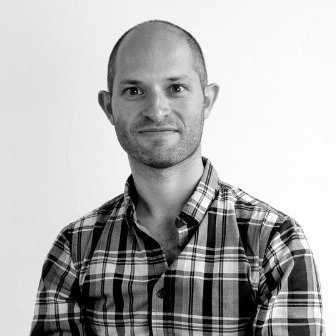 Over 8,000 people are sleeping on UK streets. Over 200,000 "hidden homeless" people live in temporary accommodations such as hostels. New crowdfunding platform Beam founder Alex Stephany is making a difference and addressing London's growing homeless problem, one person at a time. The result is Beam, a new crowdfunding platform launched to help homeless people pay for their own job skills and training. Beam lets people donate money securely to fund specific employment qualifications for homeless people, thereby investing in the members' futures.
"The question I asked originally was why can I not take a couple of pounds in my pocket and do something smarter and more long-term to help someone than just buying them a coffee," explained the JustPark Board Advisor & former CEO and entrepreneur Stephany told Sky News.
[clickToTweet tweet="UK @beamup #crowdfunding & innovating to eliminate #homelessness. Backed by @mayorofLondon and @nesta_uk. " quote="UK @beamup #crowdfunding & innovating to eliminate homelessness. Backed by @mayorofLondon and @nesta_uk. "]
JustPark's latest Crowdcube equity crowdfunding campaign closed last week; the UK-based parking innovator JustPark raised more than £2,812,820 from 2435 investors, surpassing its modest initial £1.5 million goal within days. In 2015 JustPark raised a record breaking £3.7 million from 2916 Crowdcube investors.
Shifting gears back to Beam, Stephany uses innovation to help end homelessness, one person at a time: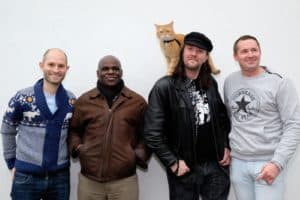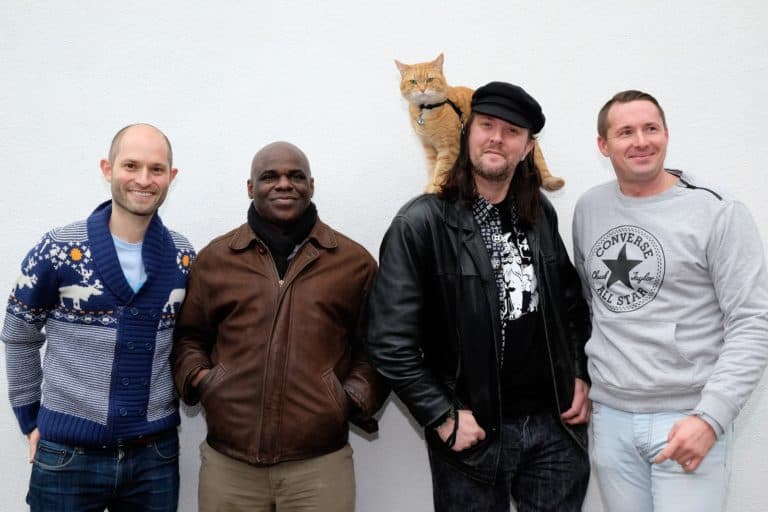 "I believe people want to help but feel powerless. My question was: 'how can I take a small amount of money but make the smartest possible investment in someone's future, helping them out of homelessness for good?' At Beam, we believe it's by working together to crowdfund new skills and employment training."
Beam members are referred through partnerships with more than 10 registered homelessness charities, including St Mungo's, The House of St Barnabas and Thames Reach, guided by the platform's mission: "Behind every stat is a person, often facing serious challenges. But with our support, many can have bright futures, standing on their own two feet."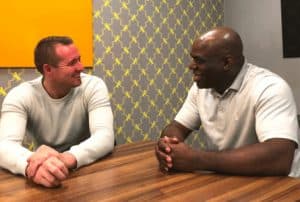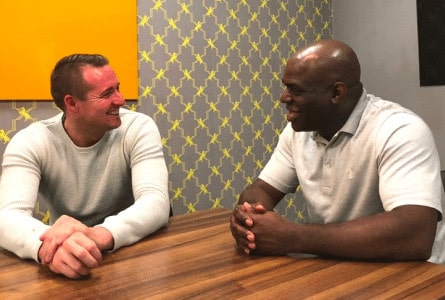 Each homeless person on Beam, or member as he and she is known, must show potential to succeed in training and work. The members are then helped to find the right training courses, and then Beam helps sets them up with a fundraising page. Since launching in September, nine people have hit their fundraising targets, including East Londoner Tony Elie, who raised £4,378 to pay for his City and Guilds electrician qualification, and a woman whose pseudonym is Keyreya who raised £5,282 to become a nursery assistant.
[clickToTweet tweet="Founded Prev CEO @JustPark @AlexStephany, @beamup focuses on ending #homelessness one person at a time." quote="Founded by Prev CEO @JustPark @AlexStephany, @beamup focuses on ending #homelessness one person at a time."]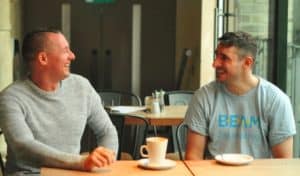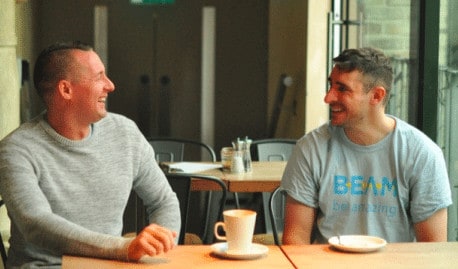 The Mayor of London and Nesta UK-supported plan: Beam works with closely with charities that suggest members who show potential to success in training and work force reentry. A Beam employee then meets with the member to match employment training to the member's unique talents and experience. Beam then helps the member prepare an online fundraising campaign for their employment training; during the campaign and all the way through training and into work, a Beam "Member Manager" supports the member. Finally, once members are in stable, paid work, they provide mentorship to new Beam members. Members usually pledge to repay the value of their campaign to future Beam members.
There are currently three new members crowdfunding on Beam, Terry, Guy and Adam.  Each member has a detailed verified profile and an action plan. The campaign goals may be small, but their effects have the potential to be profound.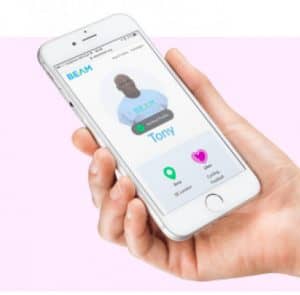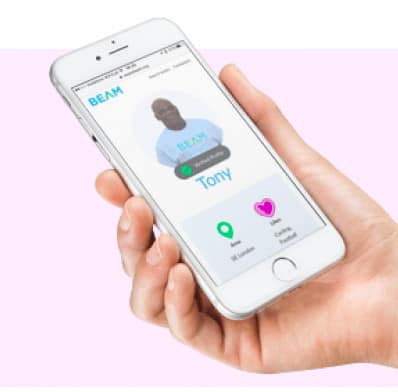 "After many years in service, I realised I wanted more freedom than the army allowed and left," shared Terry in his bio. "After leaving, I ran a small business selling ornamental boxes at different London markets. It proved a popular idea and others began manufacturing the same product abroad and selling them for less. In the end, I went out of business. I became depressed, started drinking heavily, and with nowhere else to go ended up living in an attic with no windows or access to basic facilities. Thankfully, a veteran's charity agreed to fund a rehab placement for me."
To date, 210 supporters have raised more than £2,996 to help Terry more into the next phase of his life, to become a gas safety engineer in late 2018 through boiler repair training.
The Beam model is creating new training opportunities for many more people in the new year. Since Beam started its pilot in September:
13 members have joined the Beam platform
9 campaigns have fully funded
>£25,000 raised for campaigns
9 unique career paths being pursued, including a teaching assistant, a courier and a construction site manager
210 – largest number of supporters for a single campaign
5 days – fastest campaign to fully fund
£12 – the cheapest funded item – a hard hat
£3,460 – the most expensive funded item – electrician's training
£1 – smallest donation
£1,000 – largest donation
44% of all donations have been divided equally between members' campaigns
For updates and more campaign information, please click here.
Have a crowdfunding offering you'd like to share? Submit an offering for consideration using our Submit a Tip form and we may share it on our site!