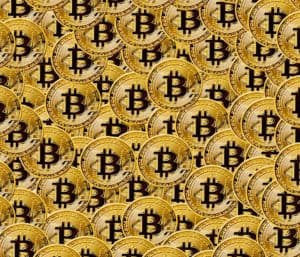 Long Blockchain Corporation (NASDAQ:LBCC) has signed an agreement to purchase 1000 Bitcoin mining machines manufactured by Bitmain.  The hardware, Antminer S9 mining rigs and 1,000 APW3++ PSUs, is expected to arrive this month and will be deployed at a data center in an experienced crypto mining center in the Nordic region that benefits from renewable energy, such as geothermal and hydro sources. This is important as Bitcoin mining takes a lot of juice to work and can drive up the cost of mining with expensive utility fees. The Antminer S9 is said to employ 189 chips that deliver more hashrate and efficiency than any previous Bitcoin miner ever made. The Antminer S9 is able to mine any cryptocurrency using the SHA256 algorithm, including Bitcoin and Bitcoin Cash. Bitcoin is capped and will someday run out of any mining potential but other cryptos should be available for mining.
Long Blockchain Corporation also announced the signing of subscription agreements for a public offering of 1,603,294 shares of its common stock at a public offering price of $5.25 per share.
Alexander Capital, L.P. acted as the placement agent for the offering on a "best efforts" basis. The offering is expected to close on January 9, 2018.  Shares dipped in pre-market following this announcement.
Long Blockchain Corpooration was formerly known as Long Island Iced Tea Corporation as its main business line was non-alcoholic tea drinks. The pivot to a Blockchain based business kicked off last month and the announcement by the publicly traded company caused the shares to rocket.
Philip Thomas, CEO of Long Blockchain Corp., said;
"We view this transaction as an important and validating initial step in the Company's progression into blockchain technology. The commencement of our mining operations places us on a path to generating blockchain-related revenue through the accumulation of bitcoin. This platform will help support our longer-term strategy of engaging in partnerships, investments and acquisitions in the blockchain ecosystem."
The company believes that emerging blockchain technologies are creating a fundamental paradigm shift across the global marketplace, with far reaching applications across all industries from financial services to consumer packaged goods to healthcare.
Earlier in the day, the company announced it has received approval from NASDAQ to change it's ticker symbol to "LBCC".  Previously, the ticker was "LTEA" and more indicative of its prior corporate name "Long Island Iced Tea" corporation.