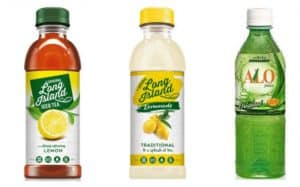 Long Blockchain Corp. (Nasdaq: LBCC) has decided not to proceed with its previously announced public offering of common stock. Shares in the company jumped in pre-market trading following the announcement.
Long Blockchain Corp. changed its name from Long Island Iced Tea Corp. in recent weeks as the company announced a pivot to focus on the development of Blockchain technology.  The common stock offering was announced last week it would issue 1,603,294 shares of its common stock at a public offering price of $5.25 per share. Shares immediately dropped on the announcement.
The same day, Long Blockchain Corp. said it would purchase 1,000 Antminer S9 mining rigs and 1,000 APW3++ PSUs, to power Bitcoin and other crypto mining operations. The Company said it would proceed with the purchase. These machines are said to be the most energy efficient mining hardware in the world and are produced by China based Bitmain. Long Blockchain Corp said it expects the hardware to ship this month but said it could not make "assurances that it will be able to finance the purchase of the mining equipment."
Long Blockchain Corp. believes Blockchain development represents a fundamental shift in the global marketplace with far reaching applications across all industries.