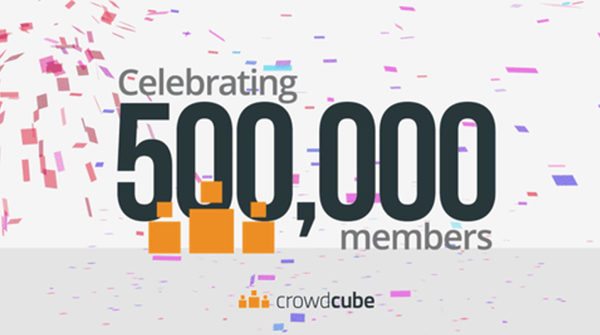 On Wednesday, Crowdcube announced half a million users have pledged over £400 million, of which £310 million has been successfully invested through its equity crowdfunding platform. the funding portal went on to list key stats about the crowd:
The average investment size from an individual investor on Crowdcube is £1,428
Number female investors on Crowdcube is 27% vs 73% male investors
The majority of investors are aged between 30-39, but people aged 40-49 have invested the most
The average number of investors per raise is 333
Most popular sector that investors have backed:

Food and beverage
Consumer goods
Consumer internet
The latest milestones come less than two weeks after Crowdcube announced that during 2017 £95 million was raised for seed through growth phase companies. While quoting numbers from Beauhurst, Crowdcube stated it surpassed its nearest competitor by over £10 million. Last year's number notably tops 2016 when the crowdfunding platform raised approximately £70 million. Luke Lang, co-founder of Crowdcube, recently shared:
"These findings show that Crowdcube continues to lead the way in the equity crowdfunding market.  As the UK's leading provider of Series B funding rounds in excess of £1 million, it's highly encouraging to see that Crowdcube is fast becoming the first-choice for ambitious entrepreneurs looking to fund their business' growth.  A challenger concept when we launched in 2011, equity crowdfunding has grown to be firmly established as a key source of finance for British business and a vibrant and exciting way for investors to back the businesses they love. We are proud to be at the forefront of this growth."
Crowdcube's latest recent annual report ( for the fiscal year ending September 2016) indicated top-line revenue growth of 48% but still experiencing a net loss just like most other crowdfunding platforms.