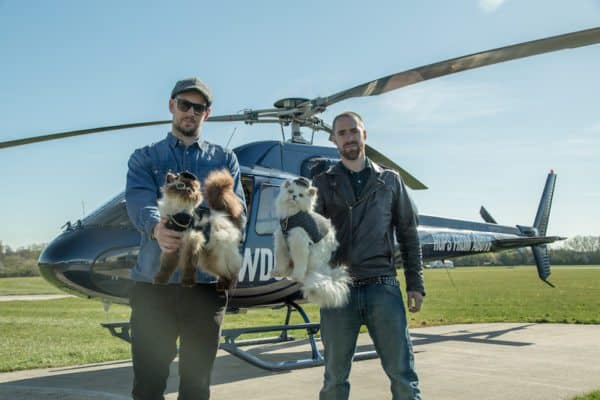 BrewDog, the UK based craft brewer that wrote the book on independent crowdfunding campaigns with their Equity for Punks project, is prepping for a new Reg A+ crowdfunding offer in the US. This follows last years security offer when the US subsidiary of BrewDog filed to raise up to $50 million – the current cap on the US securities exemption. BrewDog USA closed the round raising about $7 million. Not bad, but it could have been higher. Some detractors scoffed at the attempt, but then the USA is a far larger and fragmented market than what you see in the UK. Those yanks can be difficult you know. Total funding during 2017 amounted to $15,700,000 including the Reg A+ proceeds and in this year through the date of this offering is anticipated to be another $3 million. So a capital injection is obviously in order.
For this crowdfunding round, BrewDog will be using BankRoll once again to manage the investments. For the first Form 1-A filing, BrewDog indicated an interest to raise $50 million but has since scaled that back to $40 million. Still, not a small sum.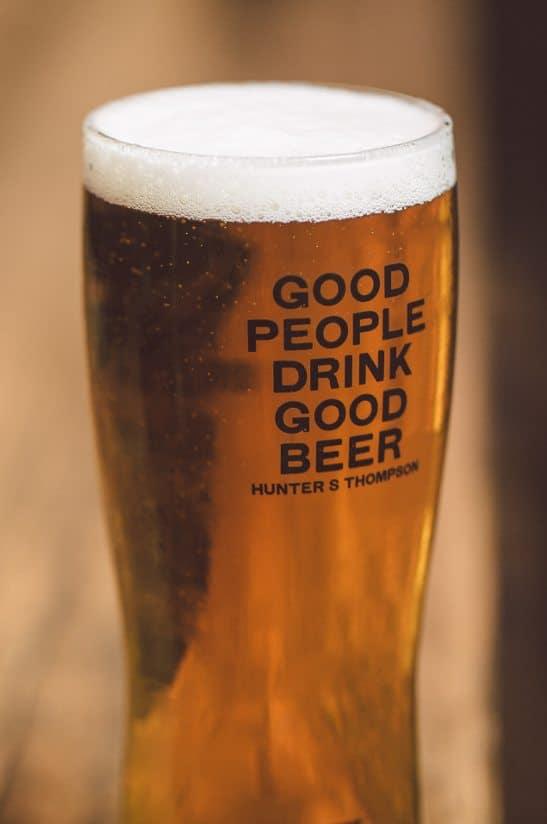 The share price has increased a bit too. For round one, the per share cost was $47.50 with a $95 minimum investment. For round two, the per share price has moved up to $50 per share of common stock with no minimum purchases. By purchasing at least one share, the investor will also receive the following perks:
5% discount in BrewDog bars worldwide,
10% discount off our U.S. online shop,
10% off Doghouse standard rooms when our hotel opens in Columbus, Ohio,
A free tour of BrewDog plc's Ellon brewery (travel not included),
A free tour of BrewDog USA's Columbus brewery (travel not included),
An invitation +1 to our U.S. AGM (Annual General Mayhem) in Columbus, Ohio (travel not included),
Access to our online investor forum,
An Equity for Punks ID card,
Attendance at our shareholder brew day for you and a +1,
A free draft BrewDog beer on your birthday, redeemable at DogTap Columbus or any BrewDog bar worldwide, and
A free copy of our book, Craft Beer For The People, signed by the author. You can collect from DogTap Columbus for free, or add it to an order from our U.S. online shop.
Things move up from there and top out at $50,000 where you get a lot more including a cask Lone Wolf Scottish whisky. You can view all of the perks here.
BrewDog has changed to a new Broker Dealer as well. For this offering, the company will be using  Keystone Capital based in California migrating away from Fund America.
If the maximum amount is raised in this crowdfunding round, BrewDog plc will own 86.944% of the company, and prior investors from the first Regulation A offering will own 2.044%. New investors from this Regulation A offering will own 11.012%. All shares in the Company are Common Stock with the same rights and privileges but the UK guys will still run the show.
As for operations of BrewDog USA, the Offering Circular shares that total revenue for the period of April 22, 2015 (date of inception) to June 30, 2017 was
$1,497,677. This resulted in a net loss for the period of ($3,445,964) as the company is still very much in startup phase and this takes some time.
And what about valuation of the company? If all 800,000 shares are sold this time, the company will have a nominal value of around $363 million. So if you are a buyer – you expect the company to be worth a whole lot more than that in the future. Either that, or you are just interested in the perks that include discounts on beer. It should be noted that BrewDog has not indicated if, or when, it would ever list shares on a national exchange, like NASDAQ, or an ATS, like OTC Markets and thus provide a vehicle for liquidity.
This Reg A+ offering has yet to be qualified by the Securities and Exchange Commission so any and all of this could change but for now, it appears to be on track to list at some point this year.
Have a crowdfunding offering you'd like to share? Submit an offering for consideration using our Submit a Tip form and we may share it on our site!