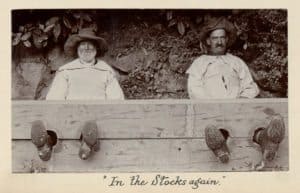 Last week, the Securities and Exchange Commission (SEC) issued another order of trading suspension for a company, HD View 360 (OTC:HDVW) that ostensibly was in talks to "explore and implement" Blockchain technology.
The SEC stated:
"It appears to the Securities and Exchange Commission that there is a lack of current and accurate information concerning the securities of HD View 360 Inc. because of questions concerning the accuracy and adequacy of publicly available information about the company, including, among other things, certain statements made in a February 5, 2018 press release regarding enhancing a subsidiary of HD View 360 Inc. with blockchain technology."
The suspension also mentioned potential manipulation of the shares in HD View 360 since the end of January.
The release by the company said by providing Blockchain technology their B2B and B2C customers will be able to process secure transactions anonymously.
HD View 360 and SimpleFone CEO Dennis Mancino stated at that time;
"As we gain traction through our discussions, we are looking forward to introducing Blockchain technology to our B2B and B2C SimpleFone clients in the near future. We are having several discussions with Blockchain Technology Companies that would work side by side with us in developing and implementing this for SimpleFone's platform. By activating this technology in our strategy, HD View 360 is continually positioning SimpleFone to offer the best VoIP platform in the industry."
The share price of HD View 360 has been volatile prior to the suspension. At one point in February the shares hit $1.99 rising dramatically from a low of $0.35 / share in January. The company actually issued a note disclaiming any involvement with an apparent email promotion of shares in the company.
At the time of the trading suspension, HD View 360 shares had settled back to the January low. At the time of this writing, the company website appeared to be offline.