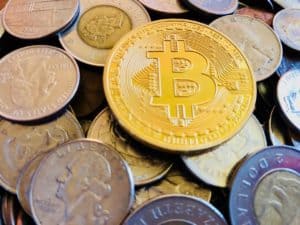 The Securities and Exchange Commission filed an "Order Instituting Proceedings" to determine if they should approve the listing of shares of the GraniteShares Bitcoin ETF and the GraniteShares Short Bitcoin ETF on the CBOE BZX Exchange. This is similar to a process that was initiated last month for ProShares Bitcoin ETF and the ProShares Short Bitcoin ETF for NYSE Arca.
These proceedings are not indicative that the Commission has reached any conclusion on allowing trading in Bitcoin based ETFs but a period to study the issue while receiving feedback from interested parties.
The comments for the NYSE Arca decision are due on April 19, 2018 with Rebuttal comments due May 3, 2018.
For the discussion on the CBOE BZX, comments are due 21 days after publication in the Federal Register with rebuttal comments due 35 days after publication in the Federal Register.
Numerous firms have submitted applications to list Bitcoin based ETFs but the SEC has been hesitant to allow these crypto based funds to trade on regulated exchanges.
Recently, the CBOE addressed a letter to the SEC telling the regulators Exchange Traded Products would provide more transparency and accessibility to the emerging asset class. The CBOE asked the Commission not to stand in the way of the these products coming to market;
"This approach will allow investors to gain exposure to more mature cryptocurrencies through ETPs without the additional complications and risks of the spot market and help to ensure that American capital markets remain fertile ground for capital formation and financial innovation."