Templum, Inc., Fintech company focused on the trading of digital assets, has obtained the necessary regulatory approval to purchase Liquid M Capital.  The broker dealer and Alternative Trading System (ATS) will now operate as Templum Markets, LLC, a wholly owned subsidiary of Templum.  The company will now be able to move into the initial coin offering space to provide liquidity for tokenized securities in a compliant manner.
In February, Templum announced that it had entered into a purchase agreement with Liquid M Capital.  The transaction was subject to regulatory approval of the change of control.
"We are excited to announce that that we have obtained the required regulatory approval for Templum to purchase Liquid M Capital and for Templum Markets to commence operations as a broker-dealer and Alternative Trading System," said Chris Pallotta, Founder and Chief Executive Officer of Templum.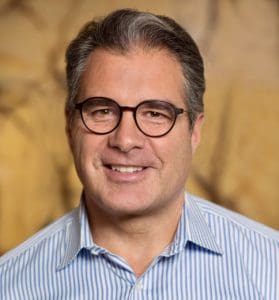 Vince Molinari, Chief Executive Officer of Templum Markets, said that all ATS's are not created equal and his company has purchased an ATS that can facilitate transactions in unregistered and private securities.
"The vast majority of ATSs have regulatory approvals to facilitate transactions in public securities and are incapable of facilitating trades in unregistered securities," commented Molinari.
Templum Markets' ATS has been operating for two years and is designed to facilitate secondary liquidity, with full price display, depth of markets and an audit trail for transactions under Rule 506 of Reg D, Reg A+, and Reg S.  Templum says it has obtained a private letter ruling that recognizes the platform as a "Qualified Matching Service" (QMS) that may facilitate transactions in partnership interests without negatively impacting the tax treatment of partnerships.
The SEC has messaged strongly its concern regarding unregulated cryptocurrency exchanges. The more established exchanges are all expected to proceed with the ATS application process. Some industry observers believe combining online capital formation with a liquidity vehicle that facilitates secondary trading is the future of all securities markets in contrast to the largely fragmented approach today.