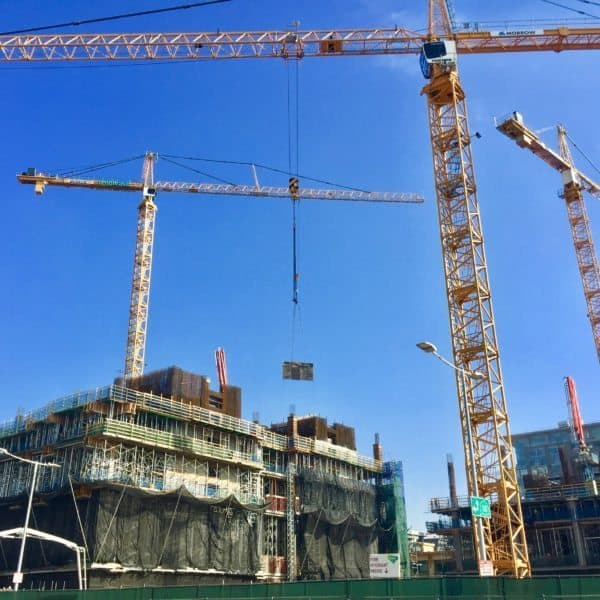 PeerStreet is an award-winning real estate investment platform that wants to enable a far wider audience to invest in real estate debt. The company provides investments in short term, real estate backed loans – an asset class that has traditionally been difficult to access for most investors. The enactment of investment crowdfunding laws have allowed a handful of successful real estate crowdfunding platforms to emerge and PeerStreet is rising rapidly within this group.
Loans on PeerStreet are sourced and curated from vetted private lenders throughout the United States. These lenders have real estate expertise and established borrower relationships. To date, PeerStreet has helped to finance over $900 million in loans by using this partnership approach. The properties they help finance are typically smaller in value – a segment of the industry that is usually overlooked by big institutional money. Loans range from 6 to 24 months and are first lien so investors have a good degree of security.  Most of the loans are below a loan to value of 75%. About a year ago, PeerStreet announced having funded $300 million in loans. In less than 12 months, PeerStreet has funded triple that number.
About a year ago, PeerStreet announced having funded $300 million in loans. In less than 12 months, PeerStreet has funded triple that number #RealEstate #Crowdfunding #Fintech
PeerStreet is led by former real estate attorney Brew Johnson, former Google executive Brett Crosby, and Y Combinator alumnus Alex Perelman. Recently, PeerStreet closed on a Series B funding round raising $29.5 million to help the early stage company execute on its mission of providing "unprecedented access to high-quality real estate loans."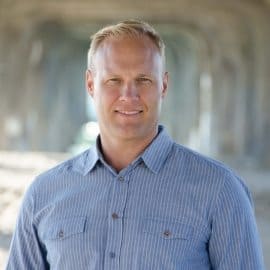 CI had the chance to speak with Crosby during the recently held LendIt Fintech conference. We discussed the change in the real estate crowdfunding sector as some of the early platforms have disappeared while others have become noticeably quite – perhaps foreshadowing a consolidation within the sector. Crosby calls the early days "pre-Cambrian." The hype has diminished, but platforms with the horsepower and ability to execute are rising to the top.
"I would be surprised if you don't start to see some breakout companies. I would also be surprised not to see some M&A in the space," said Crosby.
Crosby is of the opinion that there are a lot of players that did not have a unique enough angle to survive. This may be the teen phase of the industry and it should start to mature over the next couple of years.
One of the key reasons PeerStreet has been successful is the company has established a positive culture at the top.
"People like where they are working. Our retention is really good," Crosby explained. "This is all really, really key."
PeerStreet's differentiated business model has allowed it to scale across the country and they believe they have chosen the right path to grow.
"It's a nuance but it has a lot of large ramifications," said Crosby. "Instead of going after borrowers we are going after the lenders."
There is a massive industry of loans that Fannie Mae will not purchase from banks. So this space is dominated by private lenders that are not banks and they have a more expensive cost of capital. PeerStreet has created a true secondary market addressing this sector where a market did not exist before. Fundamentally, it is lot easier to add lenders than to go after that many new borrowers. Trying to double and triple in size while going after borrowers is extremely difficult.
So how big is this market?
Hundreds of billions annually. Crosby says that in the space they target they estimate the total addressable market to be around $185 billion annually. Short term, fix and flip, and buy to rent market.
Up until last summer, PeerStreet was primarily a retail customer investing platform. Increasingly they have seen a wave of demand from both individuals and institutional money. The number of institutions is increasing and fueling growth. Typically these investors are hedge funds and foundations.
"We have been thoughtful as to how we are doing this [adding institutions]. We do not want to do this in a way that negatively impacts individual investors. Our lenders want as much diversified capital as possible."
Their approach has also engendered a network effect as they are experiencing more demand as lenders learn from their neighbors and peers.
PeerStreet is doing small business purpose loans, some multi-family and mixed-used properties. The largest loan size is around $5 million but there can be exceptions. The rate of return for investors during 2017 stood, on average, at 8% net of fees. As for defaults, so far only five loans have gone through the full foreclosure process but they have not experienced any loss of principle – a positive metric.
The crux of the business is to scale while maintaining quality says Crosby.  That, plus operational efficiency on the underwriting size.
So is PeerStreet profitable? Not quite yet, but they are right-sizing their platform to scale.
"This is kind of like building an airport. You need to build it first. These things can be massive businesses. We are building this like Amazon. We are trying to provide value to all parts of the ecosystem," Crosby explained.
The enterprise value of PeerStreet is continuing to grow and it is management's plan is to keep building this business and perhaps, eventually, take the company public.
"You want to do it thoughtfully. It is good for credibility. We plan to build this for the long term. If we end up getting acquired along the way, that could certainly happen to us, but that is not in the plan."
Asked if they would consider an international expansion, Crosby says the mortgage finance industry in the US is huge – multi-trillions of dollars. While expanding outside the boundaries of the US may not be in the works today, it is certainly something they have considered on the investor side.
"Just in the US there is plenty of work to be done. That said, there is a lot of capital that would like to access these assets. We do see an opportunity to expand internationally to allow international investors to access these assets."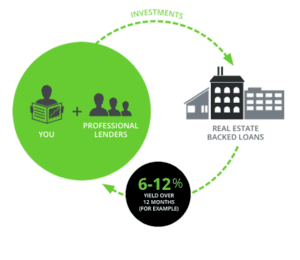 As for incorporating blockchain into their platform, PeerStreet is very aware of the possibilities but there is nothing on the horizon as of yet.
Beyond executing on an effective real estate crowdfunding marketplace driving value for both investor and borrower, there is a social benefit that comes along with this segment of real estate. The PeerStreet model allows for more qualified borrowers to access capital and improve their local communities, one house at a time;
"These lenders are making loans to borrowers who are going out and improving the neighborhood. You do this 20 or 30 times or more and it improves the whole community. The impact is palpable. These guys are really proud. This is kind of capitalism done right," added Crosby. "A lot of people benefit from this when it is done right. I am really proud of this. This is more than just investing in a loan it is investing in the community."
These lenders are making loans to borrowers who are going out and improving the neighborhood. You do this 20 or 30 times or more and it improves the whole community. The impact is palpable

Sponsored Links by DQ Promote