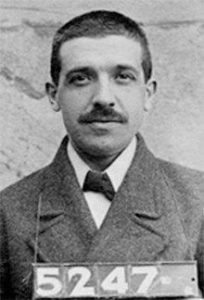 According to a report in Xinhua, eight people were arrested in Shanghai for an astounding Ponzi scheme that rivals the Ezubao fraud and the Madoff scandal. Allegedly, more than 60 billion yuan ( or US $9 billion) was stolen from investors by Shanlin Finance a peer to peer lender, according to Shanghai police.
Apparently the company controller Zhou Boyun has admitted to the fraud saying his company has been doing illicit activities since 2013. The pyramid scheme saw Shanlin take in new investor money to pay interest in principle from older investors. A report in SCMP said it remained unclear as to how many investors were impacted and the authorities were trying to identify the exact depth of the fraud.
Eight employers have been placed under arrest.
SCMP states that beginning in 2013, Shanlin Finance opened over 1,000 outlets that sold different financial products promising a return of between 5.4% and 15%. In 2014, it shifted online to take advantage of the boom in internet finance and peer to peer lending.
In 2015, Chinese peer to peer lender Ezubao was closed by Chinese authorities as the platform was uncovered as a total fraud. In fact it was reported that 95% of the projects listed on the platform were fake. In 2017, 26 Ezubao employees were convicted of the crime with some receiving a life sentence in prison.
Today, peer to peer lending rules have become far more stringent with fewer platforms in operation. One of the reasons cited for Shanlin's downfall was the fact the regulatory environment had made it more difficult to operate.
SCME said the "China Banking and Insurance Regulatory Commission has punished 646 financial institutions and 798 individuals in the first quarter of 2018 to help defuse risks in the financial system."