Specialist property peer-to-peer lender, CrowdProperty announced on Tuesday it has appointed Mike Bristow as its new CEO. Bristow is the co-founder of the lending platform and has been on the Board as a Non-Executive Director since it was established in 2013. He is now taking on the role as CEO after fellow co-founder, Simon Zutshi, became chairman of the board.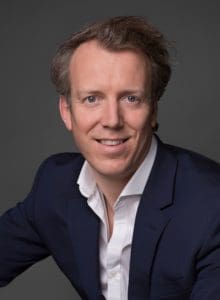 According to CrowdProperty, Bristow has nearly 20 years of experience of strategic advisory experience in international and private equity funds. He also has expertise in consumer, B2B2C, digital and real estate sectors. Bristow was, most recently, Managing Partner at the Strategy, M&A and Ventures consultancy, Growth Strategy, a very active investor in property technology (proptech) early-stage businesses and is also a mentor and investor at Pi Labs Property Innovation, Europe's first venture capital platform exclusively investing in the proptech sector. He is also co-founder and chairman of The Cooperative Property Company, a property investment company focusing on acquiring, developing and operating high yielding residential property Speaking about his new role at CrowdProperty, Bristol stated:
"I am delighted to take up the CEO position at this exciting time in the company's development. We are investing across all levels and functions of the business, with the aim of becoming the number one place for SME property professionals to easily raise finance for development projects. We have more than 6,000 registered lenders and it is my responsibility to ensure that we maintain our 100% payback record to them, realising the 8% annual return on the projects they lend to. As CrowdProperty grows, our strategy is to keep true to the original ethos of P2P, by giving our lenders the autonomy to choose which of the wide range of quality projects on our platform they wish to invest in."
Founded in 2013, CrowdProperty offers its lenders 8% on all loans to professional property businesses (which will be tax-free under the IFISA wrapper). The P2P lender also protects lender funds by insisting on first charge security on all loans (just like the security and rights that a mortgage company holds), has a 100% payback record and is fully authorized and regulated by the FCA.