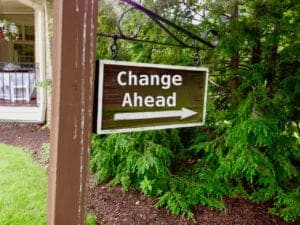 It has been widely reported today that mutual fund giant Fidelity is hiring a "DevOps System Engineer to help engineer, create and deploy a Digital Asset exchange." The fact that Fidelity is going crypto is just further validation of the digital asset revolution that is taking place.
While some regulators and policymakers dither, market forces are taking hold. Supply is meeting demand as investors seek out digital currencies as early entrants grab oligopolistic pricing benefits. Of course, Fidelity is not the first old school financial firm to follow the crypto paved path. Goldman Sachs is building out its own cryptocurrency desk. And if Goldman and Fidelity are doing it, you can bet everyone else will join the herd.
Josh McIver, CEO of ULedger, commented on the strategic move by Fidelity;
"When a firm like Fidelity commits significant resources to open a digital asset exchange, it reaffirms the growing demand for regulatory compliant conduits for crypto assets.  The crypto space is quickly becoming more and more mainstream as the assets have proven to be more than just a fad. The advent of security token exchanges will be another big step in mainstream adoption of these revolutionary assets."
The digital tide is moving in, cryptocurrency exchanges are going legitimate by filing to become ATS's (at least in the US) and security tokens are becoming the norm.
Rohit Kulkarni, Manager Director of Private Investment Research from SharesPost,  says they estimate the top five leading cryptocurrency exchanges have now topped $10 billion on cumulative basis. As a result, large brokerage firms and traditional securities exchanges are paying close attention to both technical and regulatory developments in the crypto space.
"From a regulatory standpoint, we expect the cryptocurrency landscape will be dominated by government regulation, or the threat of government regulation during 2018, and will likely continue into 2019. This is having a negative impact on the activity across the blockchain ecosystem today. Despite such a regulatory backdrop and the volatility in cryptocurrencies in the past six months, the forward progress in the blockchain ecosystem has continued," said Kulkarni. "Last week, investors committed $4 billion to Block.one's sale of its EOS digital tokens, which is the largest coin offering to date, and larger than most of this year's tech IPOs. We view this week's appointment of Valerie Szczepanik as the crypto chief at the SEC as a step forward for the cryptocurrency ecosystem."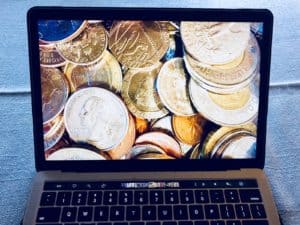 Eventually, the dust will settle, regulations will catch up, and blockchain based assets, both traditional securities and, perhaps, a new digital asset class, will become the norm. But for now, early adopters are benefiting enormously. Exchanges and some issuers are at the top of the heap and old financial firms have noticed.
Eiland Glover, CEO at stablecoin project Kowala, says Fidelities move is telling;
"The significance of this move to the maturation of the crypto space cannot be overstated. In the past, almost one out of three crypto exchanges has been subject to hacks, and even the most prominent exchanges have faced consumer ire due to their inability to provide consistent customer support. If Fidelity and its peers are serious about wading into the fray, I think we will see a massive flight to quality followed by the deaths of many of today's exchanges run by comparatively amateurish teams."
The foundation of the digital asset ecosystem is just getting started.