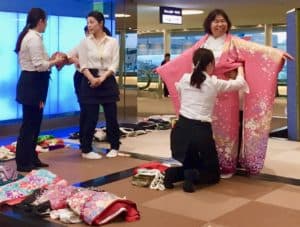 Coinsquare, a Canadian cryptocurrency exchange, and DLTA 21 Blockchain Corp., a Canadian blockchain investment bank, have partnered up on a  cryptocurrency trading in Japan.
The two companies said the new trading platform will be doing business as DLTa21X after receiving regulatory approval in Japan. Cole Diamond, CEO of Coinsquare, called Japan a unique market and interesting opportunity.
Japan is a big crypto market and the regulatory agency, the Financial Services Authority (FSA), has embraced crypto trading to a degree. In 2017, the FSA officially recognized a group of crypto exchanges but in the ensuing months several embarrassing hacks took place that rattled the sector.
That being said, Coinbase announced its intent of setting up shop in Japan last month.
B. Matthew Hornor, Executive Chairman of DLTa21, said they were delighted to collaborate with Coinsquare;
"In addition to fast-growing interest in Japan to develop world-class decentralized applications on the blockchain (dApps), Japan reportedly accounts for the majority of global Bitcoin trading. DLTa21 is committed to offering Japan's 3.5 million plus cryptocurrency exchange traders truly world-class solutions and security."
The DLTa21X cryptocurrency exchange plans to expand to other Asian markets as well.