UK research firm Beauhurst published a report recently that highlighted foreign investment into high growth UK firms. According to their numbers, foreign investment is booming in the UK – in spite of Brexit induced jitters.
The report states that during 2017 foreign investment hit £6 billion. That number stood at "just" £3.8 billion in 2016 as the amount of foreign capital invested grew rather fast. "Foreign deal numbers increased by 66%, suggesting that the UK is a desirable home for foreign risk capital," stated Beauhurst. The document claims that in Q4 of 2017 deals with foreign investor came in at £2 billion.
So who is pumping all of this money into the UK?
The special relationship from the former colonies across the Atlantic gets the credit.
West Coast (or Silicon Valley) investment into the UK is at an "all time high." Deal flow has increased 252% since 2011. In 2017, West Coast money backed 74 deals with £1.08 billion in value. European investors are active as well and Asian money is in the mix as well. Beauhurst states that US investors look towards later stage firms while Aisan money is more willing to back seed stage firms.
And which sectors of investment are driving this investing boom? Mainly tech, but Fintech, including blockchain – gets special recognition.
According to Beauhurst;
"Some of the year's most notable megadeals involving foreign investors went to Britain's ever-growing club of challenger banks, which require large amounts of capital. Monzo raised a £71 million round, which included investment from New York-based Thrive Capital and California-based Goodwater Capital. Revolut also received investment from California, with a £51 million round which included Ribbit Capital. Atom, meanwhile, raised £113 million, from a consortium including Spain's BBVA."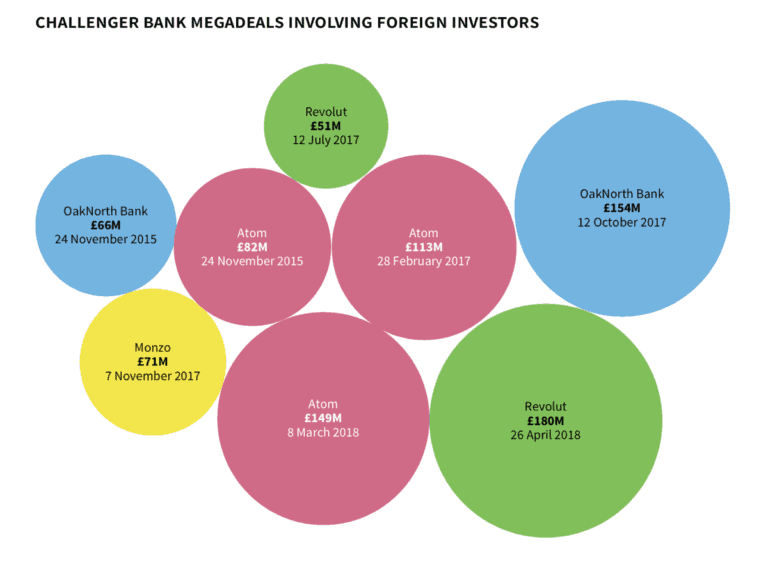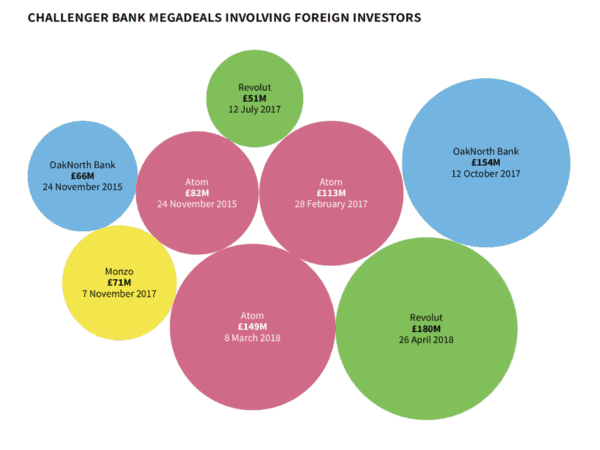 When you look at the investment segmentation that Beauhurst provides, Blockchain is leading the pack – including cryptocurrency offerings.
Post Brexit UK still has a lot of known – unknowns. Will Brexit be hard or soft? Will the special relationship with the Yanks pay off in a bilateral trade deal that is the envy of continental Europe? Will financial firms be compelled to migrate most or some of their staff to Berlin/Frankfurt/Paris or wherever to efficiently operate in continental Europe?  Time will tell. But for now, the entrepreneurial spirit of the Brits, a light touch regulatory approach, rule of law and a pro business government appears to be fueling foreign investment.
You may see abbreviated version of the Beauhurst report here.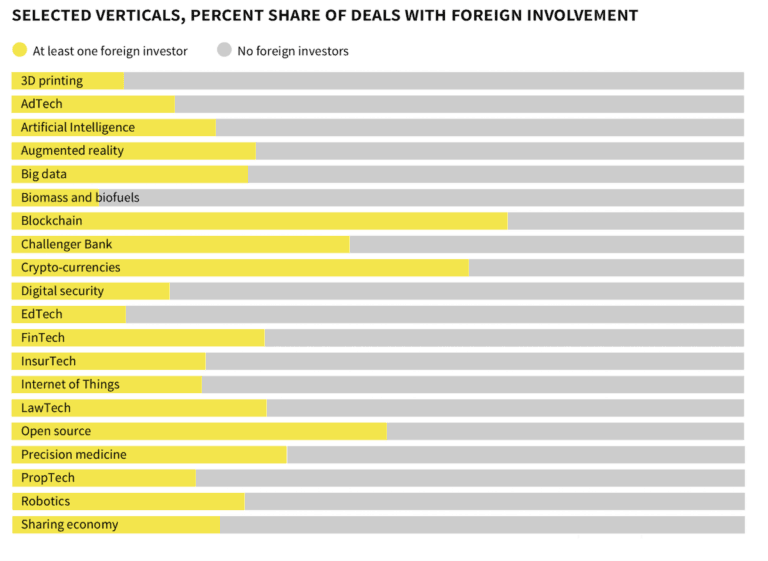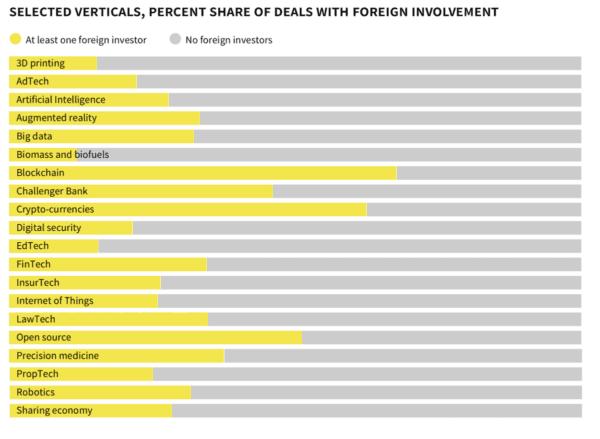 Sponsored Links by DQ Promote