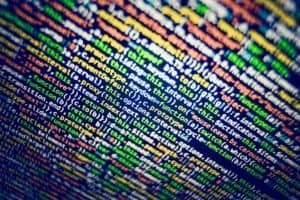 In a filing with the Securities and Exchange Commission (SEC), Taiwan Semiconductor, the world's largest dedicated semiconductor foundry, issued a statement that indicated a decline in cryptocurrency mining affiliated revenue as it backed off of expectations for later in 2018.
Lora Ho, SVP and Chief Financial Officer of TSMC, stated;
"Our second quarter business was mainly impacted by the mobile product seasonality, while the continuing strong demand from cryptocurrency mining and a more favorable currency exchange rate moderated the mobile softness. Moving into third quarter 2018, we anticipate our business will benefit from new product launches using TSMC 7-nanometer technology while cryptocurrency mining demand will decrease from second quarter. Based on our current business outlook, management expects the overall performance for third quarter 2018 to be as follows…" [emphasis added]
In the most recent annual report, TSMC indicated that demand for their products is affected by the outlook in both major and emerging markets. These products include; mobile devices, high-performance computing (including cryptocurrency mining), automotive electronics and the Internet of things ("IoT"). A slow down in any end market could result in a decrease for their foundry services.
In April, Ho stated;
"Moving into first quarter 2018, we expect the strong demand for cryptocurrency mining will continue while mobile product seasonality will dampen our business in this quarter."
The annual report stated that the increase in their net revenue from 2016 to 2017 mainly came from products for industrial / standard applications of NT$29,768 million, or a 15% year-over-year increase, and from products for computer applications of NT$19,148 million, or a 26% year-over-year increase, primarily driven by cryptocurrency mining.

TSMC is headquartered in Taiwan. It has been reported that China and Russia account for approximately 50% of all cryptocurrency mining.

Sponsored Links by DQ Promote