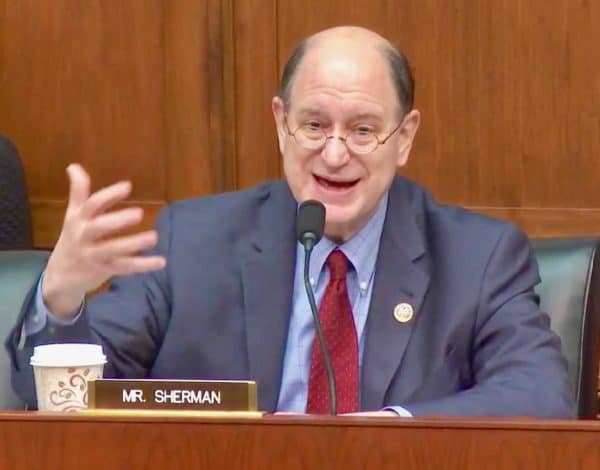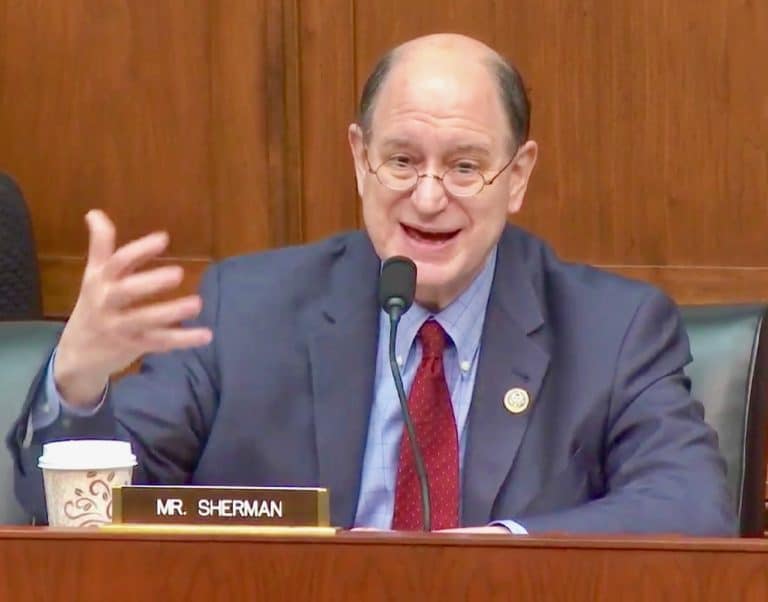 Last week the subcommittee on Monetary Policy, part of the powerful House Financial Services Committee, held a hearing entitled "The Future of Money: Digital Currency." This is not the first Congressional committee to tackle this emerging sector of Fintech and there will certainly be many more as Representatives and Senators seek to better understand cryptocurrency and the underlaying technology of utilizing a distributed ledger (or blockchain).
Having watched many of these hearings, it is clear there are few politicians that have a solid understanding of digital assets and blockchain. But most are doing their best to learn more about the tech before making grand pronouncements. There are exceptions though and Congressman Brad Sherman from California has consistently been negative on the concept of crypto.
During last week's hearing, Representative Sherman said that "we should prohibit US persons from buying or mining cryptocurrency … As a medium of exchange cryptocurrency accomplishes nothing."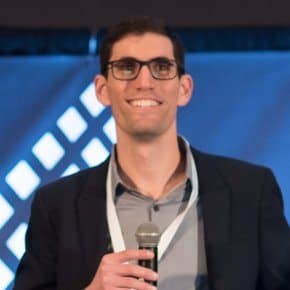 It is hard to be more negative toward digital assets than that. China is a country that has banned crypto and mining but then it is also widely accepted that the Chinese government actually controls much of the active cryptocurrency mining.
Following the comments by Sherman, Alon Goren, co-founder of the Crypto Invest Summit and principle at Wavemaker VC called on the Congressman to debate his beliefs in a public forum and in his home district.
According to a tweet by Goren, he offered to host the debate at the Thousand Oaks Civic Arts Plaza (the largest performing arts center between LA & SF) or any other large arena. Goren is also willing to live stream it while allowing Sherman to pick his own moderator.
So will Representative stand up for his vocal beliefs or will he stand down?
Dear @BradSherman, I run the largest group of techies and entrepreneurs in your district and surrounding areas. Thousands of members (your constituents). I'll get @tocap or any large theater in area & stream it. Let's debate this civilly. Name the time. You can pick moderator.
-A https://t.co/1UcAVCWeGD

— Alon Goren (@AlonGoren) July 18, 2018
Representative Sherman has been in Congress for 11 terms now. A former big 4 CPA and a Tax Law Specialist. His JD is from Harvard, where he graduated Magna Cum Laude. Surely, the politician has the took kit and capacity to accept the challenge. Hopefully, Sherman will agree to substantiate his opinion and agree to the debate.

[clickToTweet tweet="Hey Congressman @BradSherman will you back up your statements and agree to a debate on #cryptocurrency @AlonGoren has agreed to host in your home state" quote="Hey Congressman @BradSherman will you back up your statements and agree to a debate on #cryptocurrency @AlonGoren has agreed to host in your home state"]

Sponsored Links by DQ Promote