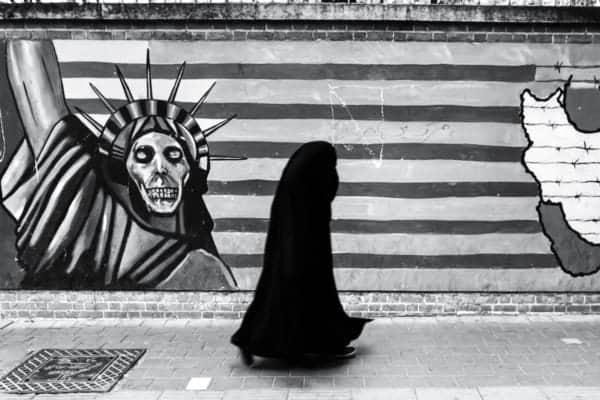 According to IBENA, a news agency in banking and economy area, which is affiliated with the Central Bank of Iran, the country has "[accepted] cryptocurrency mining as [an] industry."
Spokesperson Abolhassan Firouzabadi said the Iranian National Cyberspace Center will be leading the crypto initiative with the Central Bank, which acts as a trustee in forex, will  have decision making authority. While a final decision has not been officially declared, a framework for crypto mining is expected to be in place by the end of the month.
Iranian officials added that launching a national cryptocurrency "is promising and can be used as a financial transaction instrument with Iran's trade partners and friend countries amid economic pressures through U.S. sanctions."
The Secretary of Iran's Supreme Council of Cyberspace stressed that cryptocurrencies mining like bitcoin has been accepted as an industry in the government and all related government entities.
The Trump administration has stepped up economic sanctions on Iran in recent months. Last month, the US State Department, led by Secretary of State Mike Pompeo, created an "Iran Action Group." Pompeo stated at that time;
"For nearly 40 years, the regime in Tehran has been responsible for a torrent of violent and destabilizing behavior against the United States, our allies, our partners, and indeed the Iranian people themselves. In May of this year, President Trump withdrew from the flawed Iran nuclear deal, which failed to restrain Iran's nuclear progress or its campaigns of violence abroad. In its place President Trump has instituted a campaign of pressure, deterrence, and solidarity with the long-suffering Iranian people. Our hope is that one day soon we can reach a new agreement with Iran. But we must see major changes in the regime's behavior both inside and outside of its borders. The Iranian people and the world are demanding that Iran finally act like a normal nation."
The economic sanctions applied to Iran have reportedly hit the mark as recent reports have described the population as "feeling imprisoned" in their own country. A report in WaPo explained;
"… Iranians are increasingly marooned in a country where the currency is collapsing, food prices have soared, some imported medicines are out of stock and even newsprint has become so hard to come by that some newspapers are scaling back or folding. For many Iranians, it's a familiar, unwelcome feeling: trapped with little hope for a respite abroad."
Cryptocurrency mining, and digital currencies in general, are most likely being viewed as a strategic path to mitigate at least some of the impact of the sanctions.