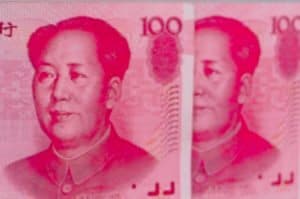 Cryptocurrency trading continues in China despite a ban imposed in September 2017 and escalating countermeasures this summer, The South China Morning Post reports:
"Despite multiple attempts by Beijing to shut down all local exchange platforms since September 2017, cryptocurrency trading (has) continued to prosper, with many Chinese exchanges attempting to skirt the ban by reincarnating themselves under different domain names."
The initial ban of evidently marginal effect was backed up by a flurry of countermeasures initiated this summer, perhaps at the behest of the state.
First, popular crypto news websites Jingse Caijing and Shenlian Caijing, the former of which was getting 350 000 hits per day, had their social media accounts blocked.
This was followed by a complete ban on live crypto promotional events imposed in China's two great financial centres, Beijing and Guangzhou.
Shortly thereafter, Chinese government internet censors announced they'd be blocking citizens' access to 120 crypto exchanges targeting Chinese customers from offshore. The new blocks were added to four already in place against Huobi, Binance, OKEx and Bitfinex exchanges.
Internet search giant Baidu then banned crypto forums on its popular
Tieba forums site, and Alipay and WeChat Pay soon announced
they would be closely "monitoring…individuals and websites suspected of trading in crypto…" (and) "intercepting" all crypto buy and sell orders on their payment apps, which each serve close to half-a-billion customers.
Nonetheless, these "comprehensive" measures seem to be having little affect on determined Chinese crypto traders and providers of related services, who continue to access one another remotely.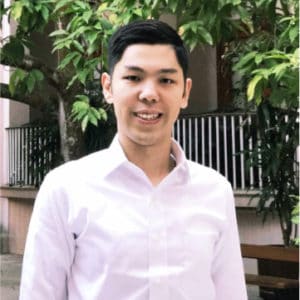 "The latest warning and potentially increased monitoring of foreign platforms is targeted at a batch of smaller exchanges that had claimed to be foreign entities, but are in fact operating in China claiming they have outsourced their operations to a Chinese company…Those exchanges whose website landing pages are in Chinese have drawn particular scrutiny by regulators."
But the latest surge of measures may have only reduced Chinese crypto investing by 33% since August 16th, (from US$3.73 billion to US$2.5 billion) and experts believe that there is little China and the country's legion internet censors can do to shut down servers located outside the country:
"As long as a trading platform's servers remain outside China, and transactions are conducted peer-to-peer and remain decentralised, it would be a huge challenge for the regulators to completely block access."
Chinese traders are also using Tether, a controversial "stable coin" to convert their yuan, says The Morning Post:
"Once tether is received, then the trader can start trading crypto-to-crypto on any exchanges, with the execution done through virtual private networks (VPNs)."
And while China technically has the means to shut down VPNs, said a source to The Morning Post:
"…(T)raditionally it takes numerous conversations with different stakeholders to reach a consensus on configuring a firewall, which lengthens the process."
An all-out assault on VPNs in China unlikely in the near term, said a source to The South China Morning Post. "There are no current or even foreseeable restrictions on using VPNs in China, providing a potential loophole for traders to access exchange platforms."

Authorities, meanwhile, say they are focussing on working with payment processors like AliBaba and WeChat to cut access to the fiat on- and off-ramps needed to undertake crypto trades.

Still, says The Morning Post, "many industry players remain sceptical on whether, or how, such payment transactions can be easily identified."

Sponsored Links by DQ Promote