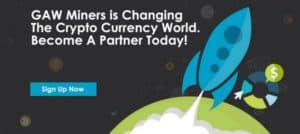 The saga of the GAW Miners / ZenMiner fraud has come to an end. On September 13, 2018, the perpetrator of the fraud, Homero Joshua Garza, was sentenced to 21 months of imprisonment. The criminal action was completed alongside an SEC civil enforcement action.
The US Attorney for the District of Connecticut, prosecuted Garza for wire fraud in conjunction with his cryptocurrency ponzi scheme. Garza's prison term will be followed by three years of supervised release, the first six months of which Garza must spend in home confinement.
The SEC civil fraud action saw Garza admitting to the running a virtual currency scam in which investors lost millions of dollars. According to the SEC's complaint, GAW Miners and ZenMiner sold shares in a Bitcoin mining operation; however, neither company had the capability to engage in large-scale mining. Most investors paid for a share of computing power that never existed.
The SEC posted the final judgement last year where Garza is liable for $9.182 million for restitution and pre-judgement interest of $742,774.