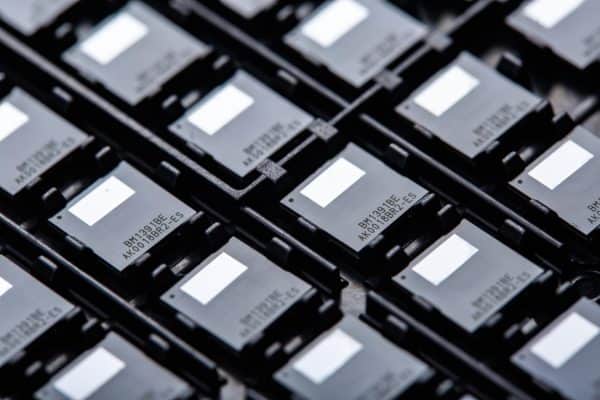 Bitmain Technologies, a China-based consumer-grade ASIC miner, announced last week the launch of its ASIC chip BM1391 for mining cryptocurrencies using the SHA256 algorithm.
According to Bitmain, the  ASIC SHA256 algorithm acceleration chip integrates more than a billion transistors and is optimized for maximum efficiency. It is stable and more efficient. The company also revealed that tests have shown that the chip can achieve a ratio of energy consumption to the mining capacity that is as low as 42J/T.
"The 7nm chip reflects the R&D strength of Bitmain and further consolidates Bitmain's industry position. For the entire industry, this not only accelerates the development of digital currency mining but also sets a new benchmark for quality, providing miners with a better mining experience."
Bitmain went on to add that mass production of the 7nm chip will begin and be applied to the next generation of Bitmain's Antminer machines, improving the new miners in various performance indicators, in terms of power and power consumption and enabling outstanding performance.
Founded in 2013, Bitmain is on a mission to transform computing by building technology in cryptocurrency, blockchain, and AI. The company claims it leads the blockchain industry in the production of integrated circuits for cryptocurrency mining, as well as mining hardware under the Antminer brand. The launch of the chip comes just after Bitmain announced its $3 billion IPO. As previously reported, Bitmain announced this past summer it was considering an IPO on the Hong Kong Stock Exchange, and claimed at the time it was due to expand on AI chipmaking operations.