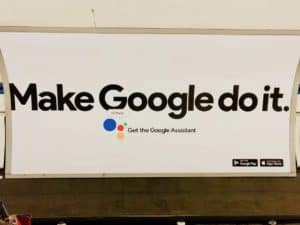 Google will reduce the extent of its ban on cryptocurrency ads this October by allowing regulated crypto exchanges to advertise on the platform to US and Japanese audiences only, CNBC reports.
In the spring and early summer of this year, Google, Facebook, Twitter and SnapChat all announced bans on ads for cryptocurrencies and ICOs (initial coin offerings). Ads for crypto wallets and trading services were also caught in the bans.
The moves may have been an attempt by the platforms to avoid liability as knowledge of multiple crypto scams began circulating widely.
YouTube is presently being sued by plaintiffs who have brought a class action suit against Bitconnect, an alleged crypto Ponzi scheme of global proportions.
The plaintiffs claim that YouTube proliferated the Bitconnect scam by hosting the video content of Bitconnect "influencers."
By the time Bitconnect collapsed, several of its YouTube influencers were broadcasting to tens of thousands of subscribers.
When Google enacted the crypto ad ban in March of this year, company representative Scott Spencer told CNBC:
"We don't have a crystal ball to know where the future is going to go with cryptocurrencies, but we've seen enough consumer harm or potential for consumer harm that it's an area that we want to approach with extreme caution."
When the bans were announced, die-hard members of various crypto underground movements vowed to move their ads onto "decentralized social media platforms," but no significant alternative platforms have yet come to the fore.

The reduced ban at Google means advertisers from across the globe can now apply to advertise there, but ads will only be visible to audiences in the US and Japan, and companies will reportedly have to fill out a form for each jurisdiction.

According to CNBC, Facebook began softening its ban in June when it started to allow some pre-approved crypto ads to return to appearing there.

CNBC reports that Google's parent company, Alphabet, gets 86% of its revenue from advertisers.

Sponsored Links by DQ Promote