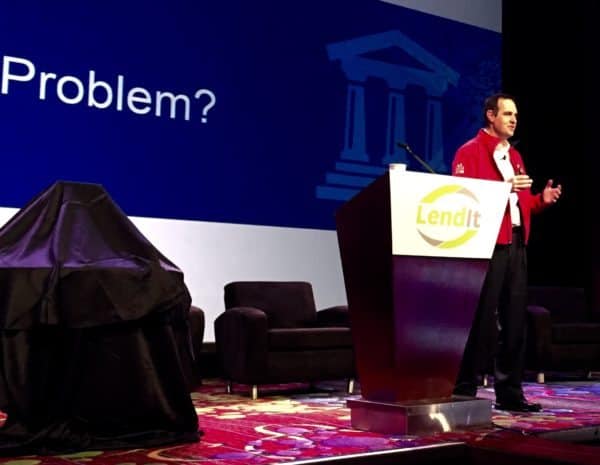 ---
The Securities and Exchange Commission (SEC) has charged LendingClub Asset Management LLC, and former President Renaud Laplanche with fraud for improperly using fund money to benefit LendingClub.  LendingClub Asset Management, Laplanche, and former CFO Carrie Dolan, also were charged with improperly adjusting fund returns.
The SEC states that all three have agreed to settle the charges and will pay more than $4.2 million in penalties. The SEC considered the extensive remediation and cooperation efforts of LCA and LendingClub when determining to accept the settlement offer, which included providing compensation to fund investors and significantly modifying its management structure to provide greater independence from LendingClub.
In May of 2016, Laplanche resigned from LendingClub following an internal review by the Board of Directors. The upheaval caused significant challenges in LendingClub's ability to fund their loans. Dolan departed the following August.
The SEC's Enforcement Division did not to recommend charges against LendingClub Corporation, which self-reported its executives' misconduct following a review initiated by its board of directors.  LCA also reimbursed approximately $1 million to investors who were adversely impacted by the improperly adjusted monthly returns.
The SEC has also barred Laplanche from the securities industry.
The SEC complaint stated:
"From approximately December 2015 through April 2016, LCA [LendingClub], through its president, Renaud Laplanche, caused one of the private funds it managed, the Broad Based Consumer Credit (Q) Fund ("BBFQ"), to purchase interests in certain loans that were at risk of expiring unfunded on the LendingClub platform (which would have deprived LendingClub of revenue it could otherwise earn). LCA caused BBFQ to purchase these interests to benefit LendingClub, not BBFQ, in breach of LCA's fiduciary duty. Moreover, these purchases were inconsistent with the loan allocation procedures LCA detailed in its Form ADV and in LCA's private placement memorandum for BBFQ."
The Complaint also states that monthly returns were improperly adjusted by Laplanche and Dolan for BBFQ and other managed funds to improve returns.
Daniel Michael, Chief of the SEC's Complex Financial Instruments Unit, said that investment advisors have an obligation to put client interests ahead of their own. Michael said Laplanche and LendingClub failed to do so.
The SEC's order finds that LCA, Laplanche, and Dolan each violated the antifraud provisions of the Investment Advisers Act of 1940.
LendingClub, Laplanche and Dolan have agreed to pay penalties of $4 million, $200,000, and $65,000, respectively.  Laplanche also agreed to a securities industry bar and investment company prohibition.
The SEC's order permits Laplanche to apply for re-entry after three years.  LCA, Laplanche, and Dolan agreed to the entry of the SEC's order without admitting or denying the findings.
Following his departure from LendingClub, Laplanche founded a new online lender Upgrade. Last month, Upgrade raised $62 million in a Series C funding round. Upgrade has raised $142 million in equity capital since 2016.
According to a company spokesperson, Upgrade does not perform any investment advisory similar to LendingClub and thus the SEC prohibition will have no impact on Upgrade and Renaud Laplanche will remain as CEO.