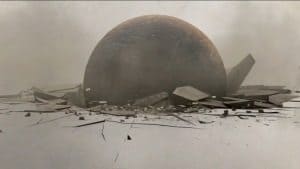 ETCDEV, a startup leading the development of Ethereum Classic, is dead, Bloomberg reports.
"There are a few things that happened at the same time. I am sure if that happened a year ago, that wouldn't be a problem at all, a year ago there was a lot of free money in the market. But in a bear market there's a change," ETCDEV founder Igor Artamonov told Bloomberg.
The company joins a growing list of startups that raised billions from VCs and token-investors during crypto's halcyon days of 2016 and 2017, but which have lost their luster in current bear markets.
At fault, say analysts, is that despite sometimes dizzying fundraises, many companies have failed to deliver a minimal viable product.
Others never got their business models in shape.
Compounding the contraction, too, is VC reticence.
Many of the most interesting firms from last year may be over-leveraged now. VCs are reportedly not stepping in with more funds to rescue teetering crypto projects.
Bloomberg says an estimated 1,180 crypto projects have raised $5.6 billion from VCs since 2012 and another $22.5 billion from the public using token sales.
But any funds raised in the last year though token sales, if kept in crypto, have also been diminished by market downturns.
The "HODL" notion is a popular one in crypto, and it refers to refusing to sell one's coins even in the most turbulent markets.
Last year as well, there was a lot of conviction that crypto had finally gone mainstream and that prices from now on would more or less rise.
Companies that accordingly kept a portion of the funds they raised in the tokens they sold and/or in Bitcoin and Ether, have seen their treasuries diminish seriously this year.
Bitcoin is now trading at 17% of what it was worth a year ago ($3400/$20 000), and Ether trades at 7% ($93/$1400).
Smaller tokens are typically trading at 90% off or worse.
ETCDEV joins a growing list of startups in the news of late for contracting.
Last week, ConsenSys, the largest consortium building software for the Ethereum blockchain admitted it is laying off 13% of employees.
Spankchain, a company paying "cam girls" spank tokens for their erotic online shows has progressively cut its office workforce from 20 to 12 to 8 this year.
Steemit, a blogging platform that "pays" contributors with Steem tokens blogged recently that it is laying off 70% of its workforce.
Bitmain, the world's biggest provider of cryptocurrency mining equipment will close its Isreali development center this week.
American crypto mining firm Giga Watt announced its bankruptcy last week, and a Swiss mining firm called Envion, which raised $100 million from investors, may now be dead in the water following an unresolvable dispute between founder.
Some commentators are characterizing this as a healthy and inevitable contraction in the sector.
Martha Bennett, a principal analyst at Forrester Research, told Bloomberg in an email."Sooner or later, this would have led to a contraction anyway. The crypto crash acted as both catalyst and wake-up call."
Others, many with a vested interest in tokens and projects, say the correction will see the "best projects" emerge from the ashes.
Investors should nonetheless continue to exercise serious prudence and caution. The hype in this crypto- due to copious marketing money available from arguably premature token fundraises- has been extraordinary.
Meanwhile, the tech involved has proven to be beyond the comprehension of many of the people who pre-sold it anyway, and most developers are still struggling to get the tech to do what they thought it could do.