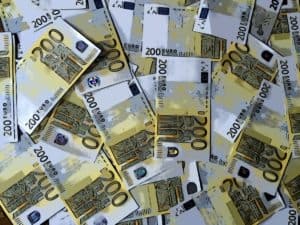 Peer to peer lending platform Bondora says loan originations almost hit €8 million during the month of November. This follows a record-breaking month of October
In November, Bondora issued €7,894,070 of new loans, just ahead of the record set for originations in the previous month of €7,802,163.
Much of the recent growth is being attributed to Bondora's "Go & Grow" program and its rising popularity for investors.
Bondora reports that 57% of investments during November were completed through the Go & Grow portfolio product, providing investors with a more steady, stable growth rate, and automatic investing. The volume represents a 15% increase in investment via Go & Grow versus month prior.
While Go & Grow has seen more usage, the Portfolio Manager option dipped by 6% representing a total share of investors of 21%.
The Go & Grow product has an estimated annual rate of return of 6.75%. The automated process is paired with liquidity for investors meaning they have access to their money. The Portfolio Manager is automated as well but provides more variables for investors such as the degree of risk.
The Estonia based online lender has originated over €166 million since platform launch generated an aggregate return for investors of 10.7%.