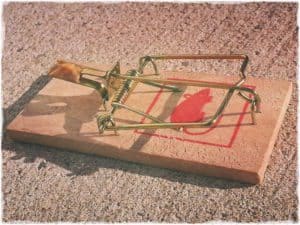 The Australian Cyber Security Centre (ACSC) in Australia and The National Cybersecurity and Communications Integration Center (NCCIC) in the United States have both issued warnings that emails are being sent out claiming bombs have been set in targets' premises and will be detonated if a ransom of Bitcoins is not paid.
The emails are reportedly being sent to individuals, businesses and organizations as part of a "worldwide email campaign."
Both organizations recommend the following if you receive such an email:
do not respond to the sender
do not pay any ransom
treat the threat as real and contact local police in Australia, or email the Federal Bureau of Investigation (FBI) Internet Crime Complaint Center or to a local FBI Field Office in the US
The advent of cryptocurrencies appears to have been accompanied by a corresponding increase in crimes involving them, especially crimes of extortion.
Crimes involving extortion are suited to the use of cryptocurrencies because payments can be transmitted online and little contact needs to take place between the culprit and a target.
CI has reported on numerous cases of Internet-borne extortion scams involving  Bitcoin ransoms.
Two days ago, we reported on a "sextortion" scam being executed through emails claiming the culprit has seen the target being "a very BIG pervert" online and has taken control of the target's webcam.
That particular email is more dangerous than others because it contains a supposed link or attachment to the compromising material.
That link is dangerous. Clicking it will infect a target's computer with malware designed to lock (encrypt) systems and/or data on a target's machine.
In this case at least, the system or data probably cannot be unlocked without paying the ransom because the attacker holds the encryption keys. Police should probably be contacted nonetheless.
Someone demanded a ransom of $2.6 million in bitcoins last year claiming they would delete the identifying data stolen in the hack on the Equifax credit-auditing system last year, including social security numbers, reportedly demanded a ransom of $2.in Bitcoins.
200 towns, municipalities and health care businesses, including the port of San Diego, were hit with ransomware attacks in which bitcoin ransoms were demanded in attacks that began in 2016.
Two Iranians suspected of executing the attacks were recently indicted by the American Justice Department for those crimes.
Bitcoin ransoms have also been a troubling factor in several kidnapping cases around the globe, including the reported kidnapping last year in the Ukraine of Pavel Lerner, CEO of the Exmo cryptocurrency exchange.
Kidnappers from a ring may also have demanded bitcoins to release Liyaqat Parker, 65, the wealthy co-founder of a South African grocery chain kidnapped from the parking garage of his business premises this summer.