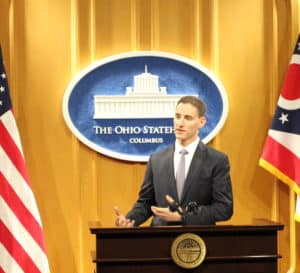 From taxing and curtailing miners to receiving business tax payments or administering government benefits; from raising municipal funds to courting "the blockchain sector," regions in the US are adopting different responses to manage the cryptocurrency phenomenon, Raconteur reports.
When the price of Bitcoin exploded 4X in the fall of 2017 to $20 000 USD in late 2017, Texas regulators reportedly braced themselves for a surge of related white-collar crime.
According to Director of Enforcement for the Texas State Securities Board Joe Rotunda:
"Whenever new markets for investments develop or new types of products get hyped in the headlines, white-collar criminals and scam artists will capitalise on that."
As hype-fed crypto markets surged, the Texas Securities Board embarked on 32 investigations of possible fraudulent crypto-investment projects:
"We wanted to see if bad actors were trying to leverage the hype to defraud investors."
The Board is now investigating more than 100 red-flagged projects.
Still, Rotunda believes enforcement is a fair and effective way to support possible crypto-borne innovation:
"The public is really interested in this and we have an obligation to protect those investors…As the legitimate markets develop, things will tend to settle down."
Numerous crypto projects in the US are now being sued by disgruntled and/or allegedly defrauded investors, and the Securities and Exchange Commission (SEC) has embarked upon no less than 90 prosecutions of crypto projects deemed to have violated US securities laws.
So far, the SEC has recovered only $36 million for wronged investors, a drop in the bucket for a sector with a current market cap of $130.3 billion (0.0003%).
The sector was recently identified by the Wall Street Journal as showing signs of fraud across 16% of companies.
At the same time, states like Ohio, Wyoming, and Florida have tried to distinguish themselves as particularly friendly to a sector that many believe could revolutionize payments tech and more.
The State Government of Ohio is now offering a special portal where businesspeople can log in to pay business taxes with cryptocurrencies.
"We're doing this to provide Ohioans more options and ease in paying their taxes," said Ohio State Treasurer Josh Mandel.
"Immutable" blockchain systems (meaning data logs that cannot be revised because data in them is more-or-less permanently encrypted) could make it harder for tax funds to be misappropriated by a "bad actor," some believe.
Advocates often claim blockchains could also be used to effectively manage identity documents while shielding extraneous info from inquiry.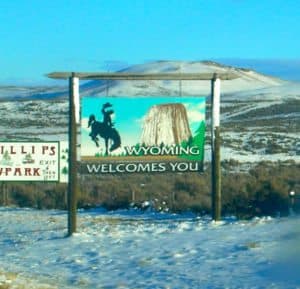 Wyoming "is aggressively courting crypto businesses, passing blockchain-friendly legislation," pushed by a local advocacy group The Wyoming Blockchain Coalition (WBC)."
WBC CEO David A. Pope believes the technology undergirding cryptocurrencies (commonly and sometimes erroneously referred to as 'blockchain') can, "cut costs, streamline administrative processes and spur entirely new businesses in Wyoming."
In an attempt to show friendliness to the sector, Florida has appointed 'a state crypto chief,' a gesture the industry encourages other states to also consider.
"This is a super complex industry," says Aaron Lasher, a representative of crypto digital wallet provider BRD. "To actually understand it at a fundamental level, you need expertise in economics, in monetary theory, and you also have to be a software engineer to understand how all the cryptography and the validation works."
The cities of Berkeley, California, and Lafayette Parish, Louisiana, are both floating proposals to create cryptocurrencies to raise public funds.
In his proposal to create blockchain-based "minibonds" for his city, Berkeley Council Member Ben Bartlett told fellow councilors that such a system would add transparency and efficiency to the collection and management of municipal funds:
"The $3.7-trillion muni market lacks transparency, involves a slew of fee-collecting middle men and excludes small investors…By combining civic crowdfunding with municipal 'microbonds', we can democratise public financing in Berkeley and create tangible benefits for our community."
Lafayette, Louisiana Mayor-President Joel Robideaux has also proposed the creation of a government cryptocurrency as an option for funding local infrastructure.
But some American states have hit the wall recently with some businesses in the crypto sector.
New York and Washington State local councils have recently begun imposing restrictions on crypto mining businesses locating there, which have grown considerably on plentiful and cheap regional electricity supplies.
New York and Washington regions have both passed ordinances imposing graduated electrical price increases of up to 300% on new-arriving cryptomining farms there, in an effort to offset potential rising costs being offset onto standard power users in the states.
According to the New York Municipal Power Agency (NYMPA), crypto mining activities have been, "increasing costs for all NYMPA members and their ratepayers while providing no corresponding benefit to the community."
Once established, a crypto mine can be run by relatively few employees.
Regions in those states have also started requiring comprehensive (and expense-adding) safety licensing, including verification that fire-protection systems are elaborate and complete.