Prospa, an online lender providing financing to SMEs, says that as of January 1st they will be operating in compliance with the Code of Lending Practice. The Code was created by a group of online lenders seeking to establish best practices for the sector of finance.
Following a review by the Australian Securities and Investment Commission (ASIC) in September of 2018, Prospa was asked to alter and update some of their lending terms. At that time, ASIC labeled the terms unfair loan terms for borrowers and Prospa had made changes to comply with ASIC's requests. Prospa was the first SME online lender to undergo a full review.
Today, Prospa says it is adhering to the new Code and is "reaffirming its commitment to increased transparency so that small business owners can clearly assess if a loan is right for their needs, how much it is going to cost, and if it is the best solution available to them."
As part of the new Code of Lending Practice, Prospa customers will now receive a "SMART Box" with their loan contract, which provides a clear loan summary before a loan is accepted. Prospa says this will allow customers to see the key features of Prospa's product. Prospa says it will also help customers better understand and assess the cost of their finance and compare offers from other lenders. The Smart Box will incorporate various metrics to simplify the evaluation by borrowers.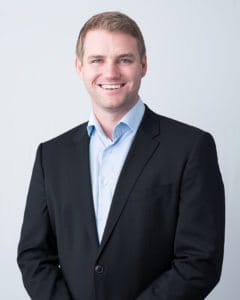 Beau Bertoli, co-founder and joint CEO of Prospa, stated that Prospa has been committed to helping lift transparency across the industry and transform the way small business owners experience finance.
"Our focus has always been on putting customers at the heart of our business and doing the right thing by them. The introduction of SMART Box to all of our loans will make it even easier for small businesses across Australia to review and compare unsecured small business loans to support their business," said Bertoli. "We continue to encourage other small business lenders in the industry to engage with AFIA and sign up to the Code of Lending Practice."
Prospa reports that customer satisfaction remains high with an annual average Net Promoter Score in excess of +77.

To date, Prospa has originated over $850 million in loans for more than 15,000 small business customers.

Sponsored Links by DQ Promote