Securities Fraud 101
Yesterday, the Securities and Exchange Commission (SEC) Enforcement Division filed a complaint against online gaming firm Kizzang and founder Robert Alexander.
The SEC alleges that from February 2013 to mid 2017, Alexander raised approximately $9 million from 53 different investors. Unfortunately for these investors, Alexander used the money as his "personal piggybank."
The filing against Alexander states:
"Alexander used the Kizzang bank accounts, funded almost entirely with investor dollars, as his personal piggybank, misappropriating at least $1.3 million to pay for, among other things, his daily living expenses, his daughter's culinary school tuition, his mortgage and car payments, and his gambling habit."
The SEC itemizes many of the fraudulent expenses:
Personal credit card payments – $579,000
Gambling – $404,000
Home in a gated community in Las Vegas – $110,00
Restaurants – $69,000
The list goes on.
Perhaps investors should have been more careful with their money as Alexander had a history of misappropriation.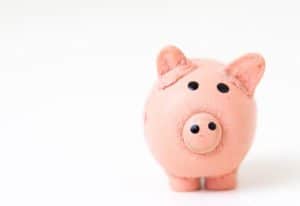 In 2009, according to the SEC filing, Alexander was accused of stealing $1.2 million and "gambling away the vast majority of funds."
Alexander used a portion of the Kizzang money to settle the prior lawsuit.
Meanwhile, Kizzang employees filed claims for "unpaid wages and/or health insurance with the Nevada Office of the Labor Commissioner, alleging a combined total of approximately $80,000 in unpaid wages."
It was also reported that several employees said deductions for health insurance were made yet insurance was not provided.
Simultaneous to the SEC action, the U.S. Attorney's Office for the Southern District of New York today has filed criminal charges against Alexander.
"Alexander promoted Kizzang as an opportunity for investors to profit from the early success of a technology start-up. In reality, Alexander brazenly converted investor proceeds for his personal use, sometimes within days of receiving investor funds," stated Carolyn Welshhans, Associate Director in the SEC's Division of Enforcement.
Kizzang® gives you so many ways to #win! Enter our #free #sweepstakes to win unique #prizes and #giftcards! Don't delay – #play today! pic.twitter.com/NdjsaUbq9r

— Kizzang (@kizzanggames) November 18, 2016
---
SEC v. Robert Alexander and Kizzang comp-pr2019-8

---